Romanian entrepreneurship museum opens in Bucharest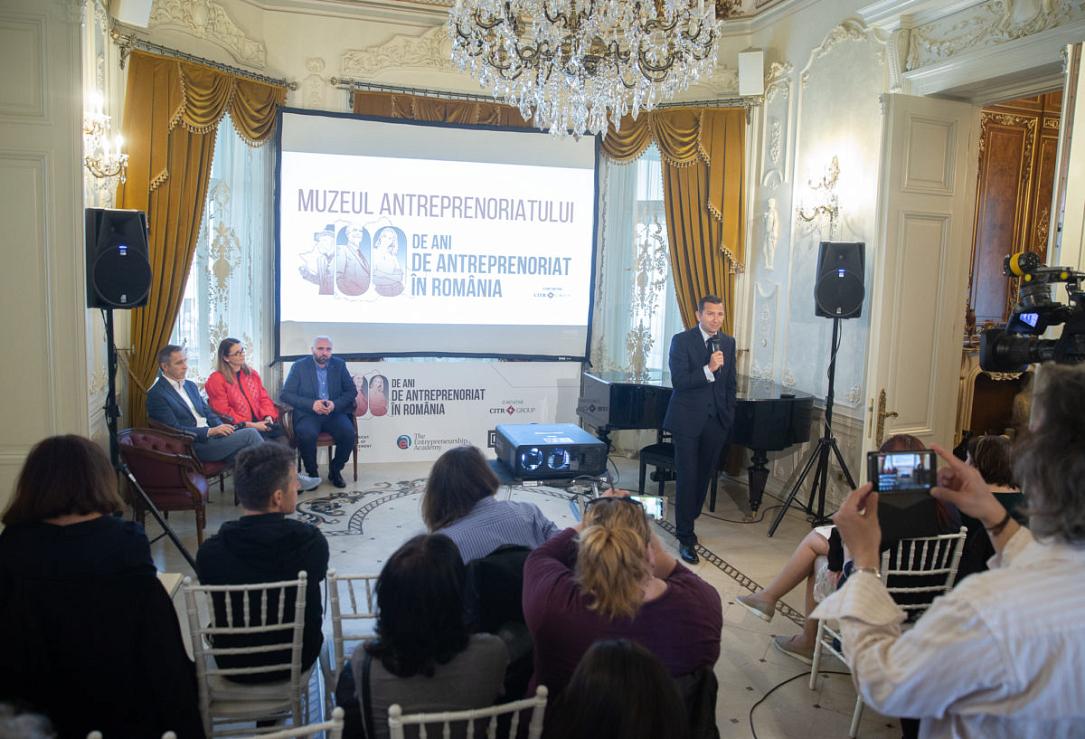 An exhibition titled The Museum of Entrepreneurship: 100 Years of Entrepreneurship in Romania showcases the stories of 30 Romanian entrepreneurs, either from the inter-war period or contemporary ones.
The exhibition will be open for four days at the Noblesse Palace in Bucharest, until April 21. Afterwards, it will become an itinerant one. The initiative aims to highlight the importance of the local entrepreneurship for the country's history.
Information about and objects belonging to famous Romanian bankers, industrialists, factory owners are included in the exhibition, together with information about the young generation of Romanian entrepreneurs.
The exhibition looks at three historical periods, and has selected 10 entrepreneurs for each. In the Founders section, covering the period between 1918 and 1945, it presents the stories of industrialists Nicolae Malaxa, Dumitru Mociorniță, Max Auschnitt, or banker Nicolae Chrissoveloni, among others. In the Contemporaries section, looking at successful post-1989 stories, it showcases such names as Dragoș Anastasiu, owner of Eurolines group, Horia Ciorcilă, the chairman of Banca Transilvania, Dragoș and Adrian Pavăl, the woners of Do-It-Yourself retailer Dedeman, Felix Pătrășcanu, managing partner of Fan Courier, Iulian Stanciu, the CEO of eMag, or Florin and Măriuca Talpeș of Bitdefender. The third section is titled The New Generation and spotlights entrepreneurs such as Oana and Vlad Craioveanu, Mihaela Glăvan, or Șerban Radu and Nicoleta Dumitru.
The names of the 30 entrepreneurs have been selected by a museum board made up of representatives of CITR Group, the initiator of the project; Dumitru Lăcătușu, with the Historical Consultancy Center; Sergiu Neguț, with Maastricht School of Management Romania; and Dora Surugiu-Kocsolade, The Entrepreneurship Academy.
The museum's exhibition and the entire list of entrepreneurs can also be seen here.
The Entrepreneurship Museum is an initiative of CITR Group, via the Second Chance project. The exhibition took shape following surveys among entrepreneurs in difficulty, which revealed that only 4% of the local companies have an impact on the economy. Some 23,000 companies have assets of over EUR 1 million, and 50% of these are in difficulty.
BBC features the Romanian-born global brand that emerged out of the 1989 revolution
Normal