Masks could become mandatory even in crowded outdoor spaces amid high number of COVID-19 cases in Romania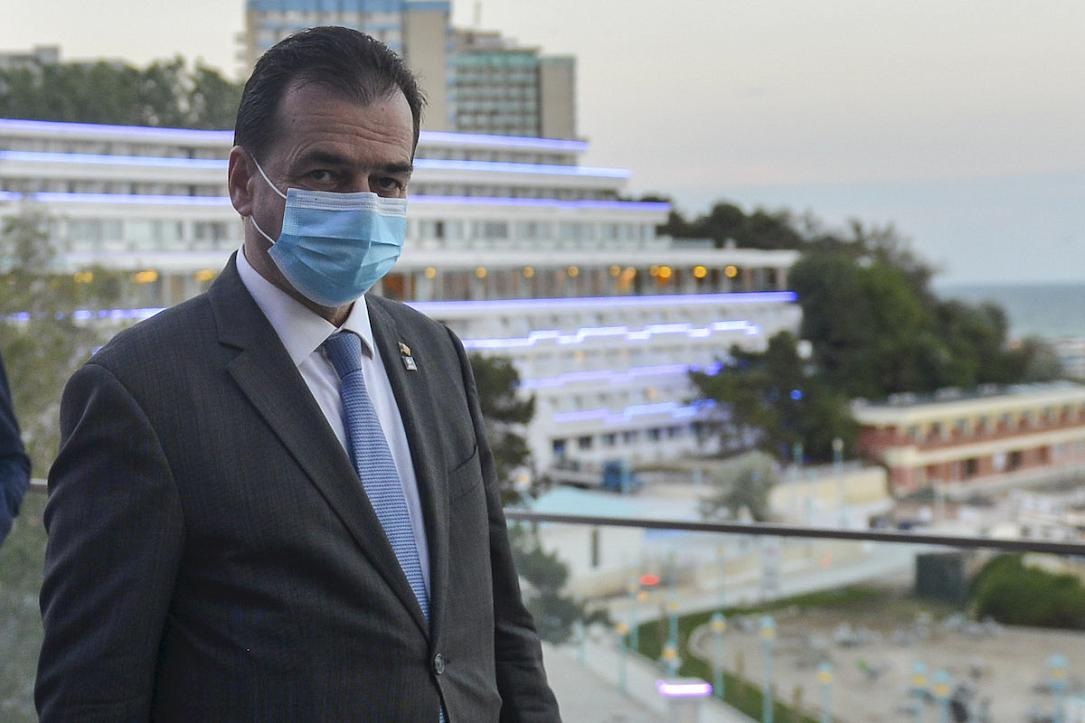 Limiting the open hours for terraces and clubs and making face masks mandatory in crowded public spaces, such as the markets and boardwalks, are among the new restrictions considered by the Romanian authorities, according to prime minister Ludovic Orban.
Many Romanians have flocked to the seaside in recent days despite the surge in COVID-19 infection cases reported by the authorities.
"We have several measures under analysis - limiting the program for terraces and clubs, compliance with the social distancing rules on the beach. It is very difficult to identify whether a group of people is a family or not, so we could enforce the distancing rules for all those on the beach," PM Orban said.
"We also had discussions with several prefects and representatives of the county committees for emergency situations who told us that there are places even outdoors, such as a market or a boardwalk, where, due to congestion, there is a risk of spreading the virus. We are also discussing the possibility of imposing masks in such very crowded spaces," the PM added, according to News.ro.
He also said that these measures are under analysis, and no decision has been made yet. "We are trying to come up with targeted measures that reduce the risk of spreading the virus in high-risk areas," he mentioned.
Meanwhile, the number of new COVID-19 infection cases confirmed by tests (over 24 hours) remained over 1,000 for the sixth day in a row on Monday. The authorities reported 1,104 new infection cases, bringing the total number of cases since the beginning of the outbreak to 45,900.
Notably, in the last seven days (between July 21 and July 27), over 7,700 new cases have been recorded, or over 1,100 per day. For comparison, in the previous seven days (July 14 to July 20), there were under 5,200 new cases, or 740 cases per day.
Due to the growing number of infections, more and more countries have introduced travel restrictions for Romanian citizens. According to data from Romania's Foreign Affairs Ministry, 20 countries now have restrictions for travelers coming from Romania, including the UK, Italy, Ireland, Belgium, Netherlands, Austria, and Greece.
editor@romania-insider.com
(Photo source: Inquam Photos / Daniel Stoenciu)
Normal