Romania's oldest manuscript included in UNESCO heritage list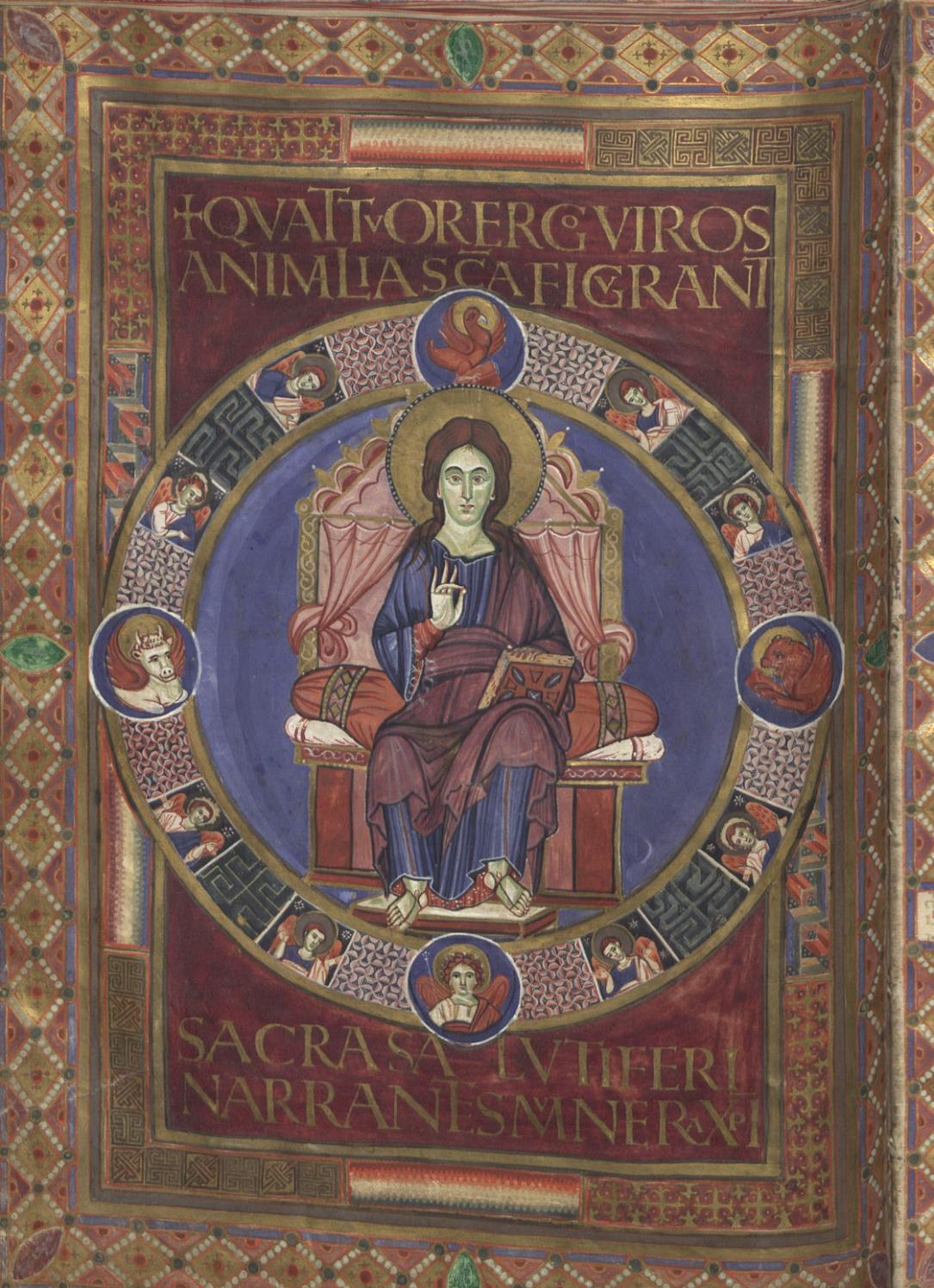 The oldest manuscript in Romania is officially part of the UNESCO heritage list. The "Codex Aureus (Gospels of Mark and Matthew, 9th century)," located in the collections of the Alba Iulia's Batthyaneum Library, has been inscribed in the universal heritage list alongside other Carolingian manuscripts.
The manuscript in Romania is a fragment of a Latin Gospel, written and illuminated with gold and natural colorants in the scriptorium of the court school (Schola Palatina) in Aachen (Aix-la-Chapelle) in 810 AD, commissioned by Charlemagne. In Western specialized literature, the manuscript is known as "Das Lorscher Evangeliar" ("The Lorsch Gospel"), according to News.ro.
The manuscript came into the possession of the Benedictine Monastery of St. Nazarius in Lorsch and appeared in the manuscript catalog of the order's library, compiled in 1860, under the title: "Evangelium scriptum cum auro pictum habens tabullas eburneas" ("Gospel written and illuminated with gold, having ivory covers"). In 1556, the manuscript arrived at the Library of Heidelberg, and in 1782, "The Lorsch Gospel Part I" was purchased by Bishop Ignatius Batthyáni of Transylvania.
Illuminated manuscripts are hand-written books with painted decoration that generally includes precious metals such as gold or silver. The pages were made from animal skin, commonly calf, sheep, or goat.
Illuminated manuscripts were produced between 1100 and 1600, with monasteries as their earliest creators, according to the US National Gallery of Art.
The Codex Aureus joins several other codices inscribed in UNESCO's heritage list. Some others are the Ada Codex, housed by the Trier Municipal Library, the Godescalc Gospel, located at the National Library of France, in Paris, and Dagulf's Psalter, which can be found in the National Library of Austria, in Vienna.
The project was submitted by Professor Dr. Michael Embach, then director of the Municipal Library of Trier, within the UNESCO program "Memory of the World." It is a multinational project in which Romania is joined by France, Germany, the United Kingdom, and Austria.
The other half of the Codex Aureus, which is located in the Vatican Library, including the Gospels of John and Luke (including the cover), is already part of the heritage list.
(Photo source: Biblioteca Nationala a Romaniei on Facebook)
Normal