Romania: James Grindley's meeting with destiny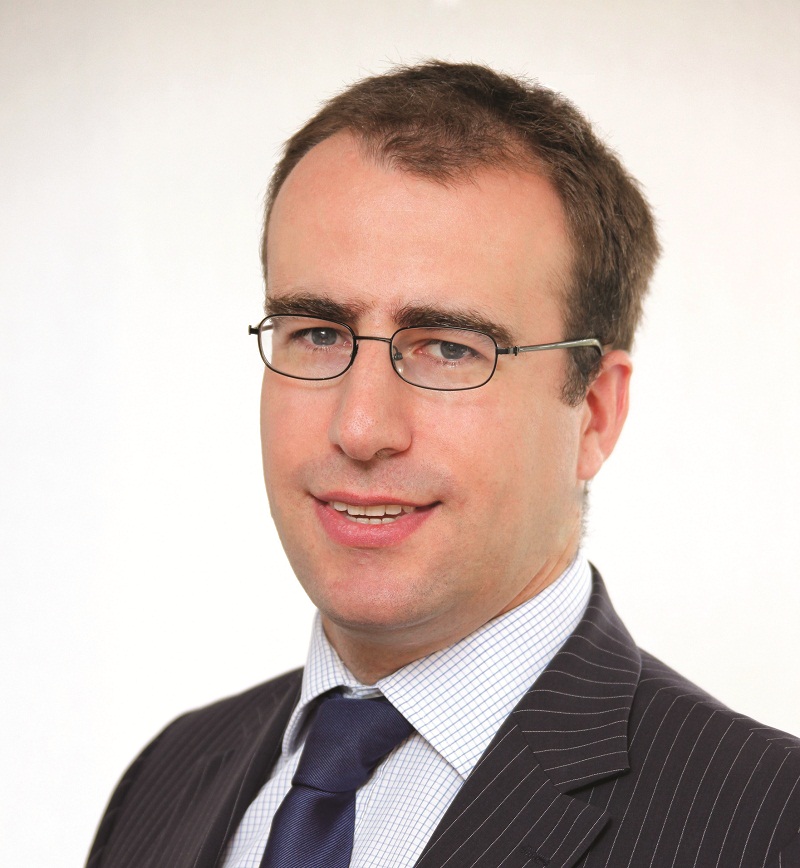 When he first visited Romania in the early years of the post-communist era, little did British James Grindley know about what place Romania would end up having in his life. He had no idea that years later, he would move to the country, nor about him meeting his Argentinian wife in Romania. In an interview for Romania-Insider.com, Grindley, now the CEO of insurer CertAsig talks about his Romanian journey.
By Irina Popescu
James Grindley got to know Romania both ways: through frequent business trips and through the total immersion of living in the country. Two totally different things, he says. Before coming to live and work in Romania, he had visited the country many times for business and because he had good friends in the country. "Being in Romania for business is a big adventure, because, at least in the insurance market, people's mentality is still a little suspicious, let us say. Romanians are very well educated, very clever, but this mentality seems too ingrained in some people", he says, in an interview for Romania-Insider.com.
Before moving to Romania, the country was a pin on his travel map. Grindley traveled around the world, to the US, South America, Canada, most of the European countries, and also Turkey. Once in Romania, he allotted time to visit it and even established favorite places here: the Sibiu county area is one of them, along with the north part of Romania, such as Maramures county and Suceava. He has recently discovered the city of Medias, where he went on a cycling trip with his wife.
"When you go to cities like Timisoara, you are in a completely different place than in Bucharest. Actually I also think that people are friendlier there, because people in the big capital cities tend to be more stressed, always in a hurry", he says.
Although he believes Romania has great things to offer and emphasizes on the 'nice people' and the good quality of food and drinks, Grindley says he has sometimes been surprised about the service in the retail sector in Romania.
"When you go to shops or restaurants sometimes people are not so polite. For example if you go to a shop people won't even say 'hello' to you. I feel like walking out", James Grindley says.
The fact that things tend to linger in Romania and projects take years to be completed was another one on his 'not-so-much-liked-in-Romania' list. He gave the example of the Baneasa Passage in Bucharest, that took two years to be completed.
Settling here was not the easiest. The long and freezing Romanian winters were part of the downside. "In London it is different, always above freezing, and here the temperature is around minus 5 to minus 10 degrees, so that was hard for me to get used to", says James Grindley.
Even so, Romania has gained a top place in Grindley's heart. After all, he met his wife here, and she is Argentinian! She moved to Romania at the beginning of 2007, the same time as James Grindley had. "Interestingly she has also lived in London, where I was also based, but we never met there. I met her here, in Romania. I don't know how long I will stay in Romania, probably not all my life, but I'm sure in the future, if somebody asked me what was special about Romania, I would say meeting my wife. So, this country will always have a special place in my heart", he confesses.
(photo source: James Grindley)
Normal