Romania's local elections: Arrested city mayor reelected with 70% majority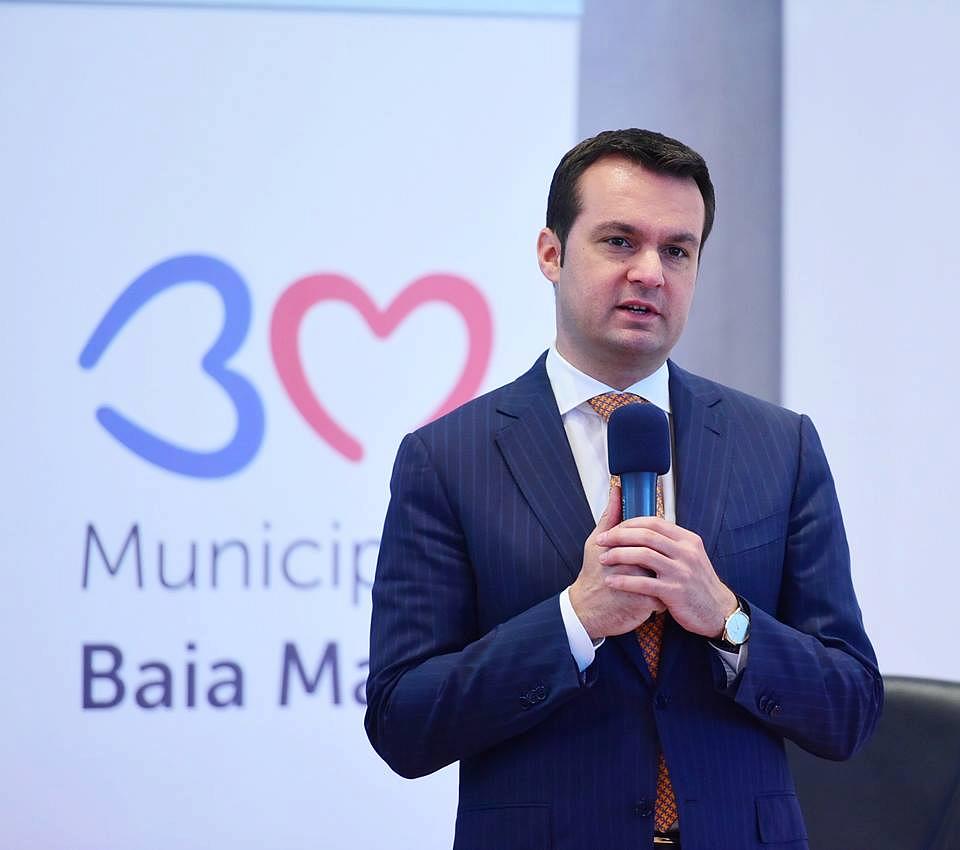 Many of the mayors in Romania's most important cities won new mandates in the local elections on Sunday, June 5, despite corruption investigations and allegations against some of them.
This comes to show that Romania's anticorruption quest hasn't really changed much in the local political scene and that the voters are tolerant about corruption allegations if they see that their local leaders have also done good for their communities.
"He is corrupt but at least he has done something for the city" and "there's no alternative" seem to be the leitmotifs in this year's local elections. A poll made two months before the elections showed that most Romanians wouldn't vote for a candidate investigated for corruption.
The case of arrested Baia Mare mayor Catalin Chereches, who won another mandate with a 70% majority, is the best example of that. Chereches was arrested in April this year, on bribery charges, and is still incarcerated under preventive arrest at the Gherla prison. His case was sent to court in May. However, that didn't stop the Baia Mare residents from voting for him in large numbers, after he has managed to change the face of the city in his 4-year mandate.
He will only have to give up his seat if the court rules a final sentence against him. Chereches claims that the case against him has been set up by his political opponents who have been trying to get control of the city.
"My dears, with dignity and courage you have defended the city. You have showed what it is like to be a true citizen of Baia Mare, and proven that this city is a true capital of northern Transylvania," Chereches wrote on Facebook after the first estimates were released. "I thank you with all my being. I honestly tell you that I will be more than a mayor. I will be your brother, your son, your grandson, and that each of you will feel a bit like a mayor," the 37-year old mayor added.
Similar cases were registered in Craiova, Brasov, Ramnicu Valcea, and Tulcea, where the current mayors were reelected despite corruption charges.
Social-democrat Lia Olguta Vasilescu won another mandate as mayor of Craiova, with some 70% of the votes. She was also held by the anticorruption prosecutors, in March this year, under bribery charges, and then placed under house arrest. She has been mayor of Craiova since June 2012.
George Scripcaru, the mayor of Brasov, was also held on bribery and abuse of office charges, in July 2015, and his case was sent to court in April this year. A former member of the National Liberal Party (PNL), he ran as an independent in the local elections and won his fourth mandate with over 50% of the votes.
In Ramnicu Valcea, the citizens elected a former mayor who served a jail sentence for corruption. Mircia Gutau was mayor of Ramnicu Valcea from 2004 until 2010, when he was sentenced to three and a half years in prison for bribery. He served his sentence then decided to give it another try. He ran for the Romanian Ecologist Party (PER) and got some 45% of the votes. Ramnicu Valcea, a town of less than 100,000 people, is known as "Hackerville", due to the high number of cybercriminals who live there.
In Tulcea, the gateway to Romania's Danube Delta, the current mayor Constantin Hogea, was also reelected. In May 2015, he was held by the anticorruption prosecutors and in August he was sent to court on bribery charges. The court hasn't ruled in his case yet.
The Social Democratic Party (PSD) won the local elections and its candidate Gabriela Firea won the Bucharest mayor seat.
Justice and politics in Romania: Ten powerful mayors in trouble with the law
editor@romania-insider.com
Normal