Romania's AI government advisor ION received half a million messages since release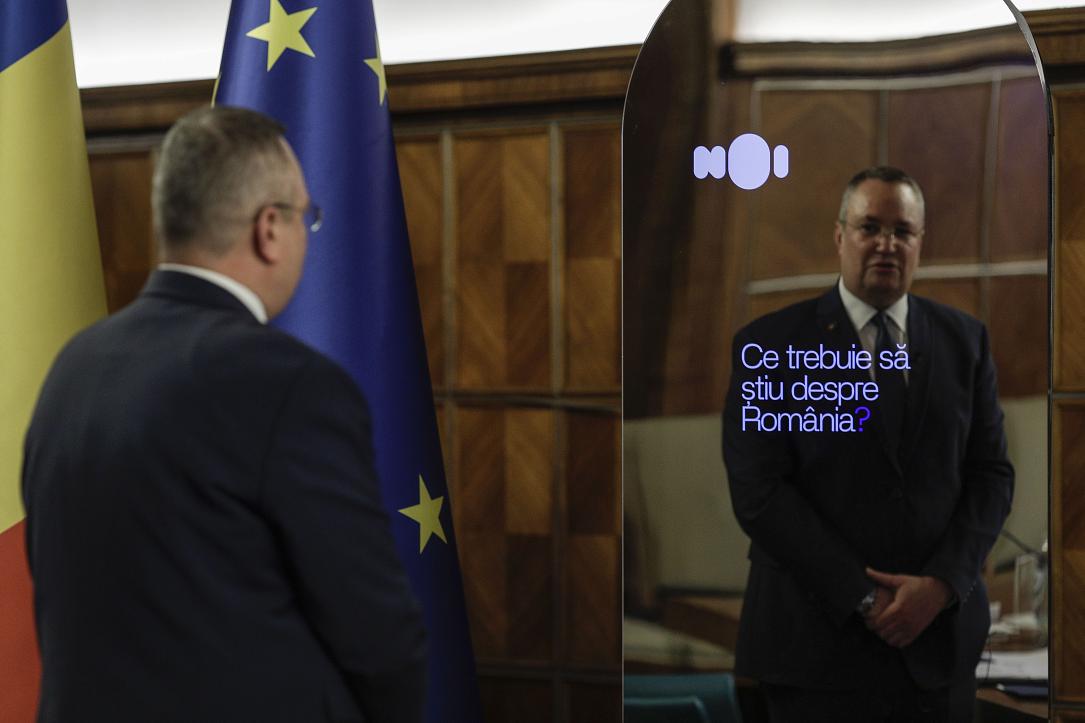 Romania's virtual government advisor ION received almost half a million messages and tags on social media from Romanians in the first week after its launch. Among the main topics of discussion were education, improving the public healthcare system and conditions for people with disabilities, as well as low salaries and pensions.
Citizens have told ION that there is a need to improve Romania's education and healthcare systems and that they are concerned about low salaries and pensions, in the context of inflation and rising prices for food, medicine, and medical services. As for conditions in the major cities, Romanians have told ION that they would like to see more parks and green spaces, as well as bike lanes.
Traffic flow is among the main problems highlighted in Bucharest, Brasov, and Ploiesti. Environmental protection, forest management, waste management, and corruption were also on the list of topics discussed by Romanians in their interaction with ION.
"The project's numbers 10 days after launch: over 1 million website visits, over half a million messages. Nearly 1000 people have applied to join the ION research or volunteer team: international Olympians, Romanian students at Cambridge, Oxford, Harvard, and top technology faculties in Romania. Dozens of private companies (Romanian and foreign) want to get involved in the project, support ION's development and offer computing power. Nearly 10,000 people have voted for ION to come to their city," the Ministry of Research said in a press release.
"The technical approach of the ION development project is divided into multiple phases to ensure that the obtained results are stable and of high quality. In the first phase of the project, ION started with a developed baseline algorithm, which is currently being trained and tested to provide robust and high-quality results. This algorithm represents a starting point for the further development of the project," the official source added.
The ION project is still in its initial learning phase.
ION's coordinator, Nicu Sebe, recently revealed that the AI's dialogue with the head of the government, Nicolae Ciucă, on March 1, was staged. Someone played pre-recorded responses, instead of ION replying to the PM in real-time.
"At that moment, that's how it was, but the system can certainly provide real-time responses as well," said Sebe, the head of AI at Humans AI, in an interview cited by Spotmedia.
(Photo source: Octav Ganea | Inquam Photos)
Normal