Romanian mayor cuts downtown internet cables operators did not move underground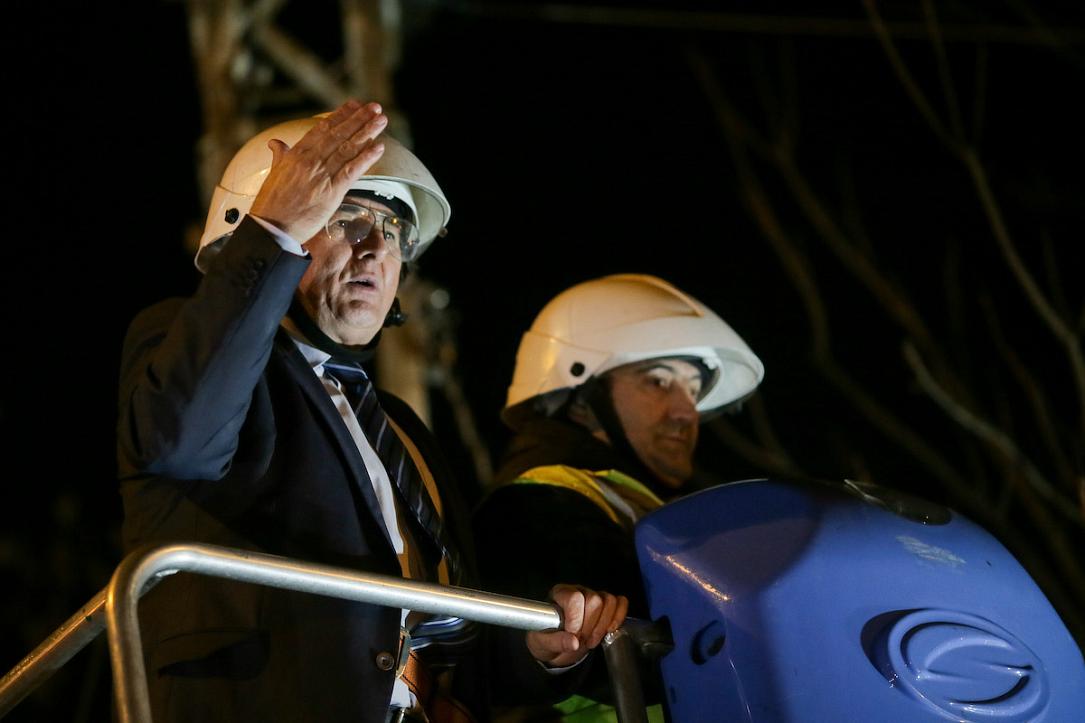 Nicolae Robu, the mayor of Timişoara, has cut the aerial cables in the city's downtown area. The move came after telecom operators ignored the City Hall's requests to move the cables underground, he said. The mayor cut some of the TV and internet cables himself, alongside a team of workers from the City Hall.
A 2009 local council decision compels TV, internet and telephony providers to move the cables underground, Stirileprotv.ro reported.
Eight cable operators were impacted by the cuts. The residents and companies in almost the entire central area of the city were left without internet and TV signal.
"We've made the announcement a while ago, we notified them again and again that there comes a time when we start a campaign to cut the cables in order to force their owners to move them underground. They were notified, again and again, but, unfortunately, they never proved constructive. They endangered several projects, when we also had to resort to the guillotine to be able to meet deadlines, because they did not bother to come and move the cables underground. I am very sorry for the citizens because they didn't do anything […] The respective providers are to blame because they do not respect their subscribers. If they did, this situation would not have occurred," Robu said, quoted by News.ro.
After learning what was going on, the representatives of the telecom companies arrived to attempt to take down the cables themselves and prevent them from being damaged.
A UPC representative estimated that in between 800 and 1,000 business clients were impacted by the cut.
A representative of a mobile telephony company told Ziare.com that it was not that easy to move the cables underground as the infrastructure to host the cables underground is missing. He quoted the example of Cluj-Napoca, where the City Hall built the infrastructure and the cables were moved.
Among those impacted by the cuts was the Timiş County School Inspectorate, just as the institution is managing the Baccalaureate exam simulation. The inspectorate has turned to a mobile phone hotspot to keep in touch with the Education Ministry and the schools, Aura Danielescu, a Timiş school inspector, told Edupedu.ro. Another five schools, also left without internet because of the cuts, were advised to work with USB modems.
The Timişoara City Hall said similar campaigns would take place in other parts of the city.
editor@romania-insider.com
(Photo: Inquam Photos / Virgil Simionescu)
Normal