Rare sighting in Romania: Four flamingos spotted in Tulcea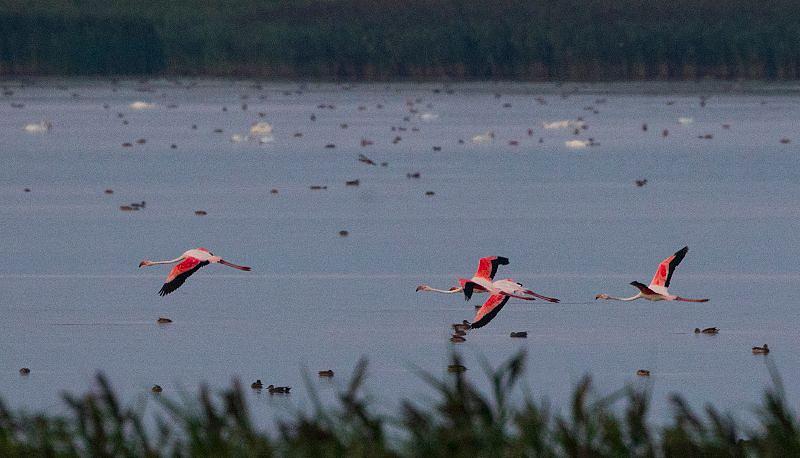 Four flamingos (Phoenicopterus roseus) were spotted and photographed in Tulcea, eastern Romania, on August 20. The birds, which are rarely seen in Romania, were observed during a trip organized within the Romanian Ornithological Society's National Expedition.
Flamingos are usually found in Europe, Asia, and Africa. However, these birds are rarely seen in Romania. However, when they do come to Romania, they are usually seen on the Black Sea coast or in the Danube Delta.
Flamingos prefer habitats with large bodies of water, with depths of 30-50 cm, where they use their beaks to seek for food in the mud. Their body length is 120-145 cm while the wingspan can reach 165 cm.
Bearded vulture flies over Romania for the first time in 83 years
Irina Popescu, irina.popescu@romania-insider.com
(Photo source: Sor.ro)
Normal