PM fires Foreign Affairs Minister during speech in Romanian Parliament special session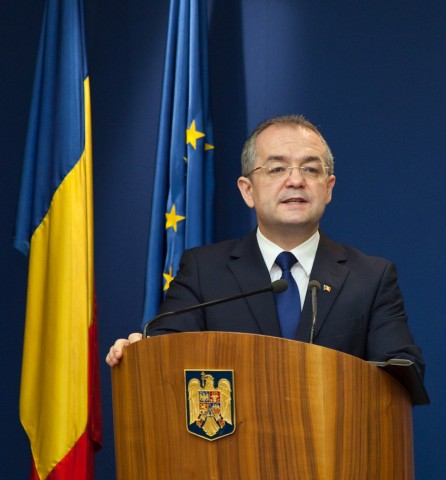 Romanian Prime Minister Emil Boc (in picture) fired the Foreign Affairs Minister Teodor Baconschi for his comments about protesters. PM Boc also apologized on behalf of his colleagues who had made uninspired comments about the protests.
"Romanians protest not only because they are unhappy with the austerity measures, but because they are unhappy with the entire political class in Romania, not only with the Government," said Romanian Prime Minister Emil Boc  in his speech to Parliament today ( Monday, January 23 ).
"To my colleagues in the opposition: people are unhappy, but they are also unhappy with all the politicians of the last 20 years, as the protests showed us. The biggest grudge is against politicians. This is our responsibility – how do we respond to this? Do we learn from the lesson people gave us from the streets? Politicians need to change their behavior," said Emil Boc.
He proposed a pact for economic and political stability for 2012, saying all politicians should look after the country's interest, rather than their own petty interests. "The Government knew and still knows what to do, but we do not have the monopoly on truth, we welcome any proposal from the opposition that could keep and create new jobs in the country," said the PM.
He also asked members of the Social Liberal Union (USL) to drop their request to the EU to suspend EU funds for the country, asking them not to endanger the country's interest for their own political gain. "Romanians need to decide who will govern this country based on projects," he said.
Romanian Members of the Parliament gathered today ( Monday, January 23 ) in a special session to discuss Romania's situation following the protests of the last 10 days in the country.
(photo source: Gov.ro)
Normal