Page turner: contemporary Romanian authors to read in translation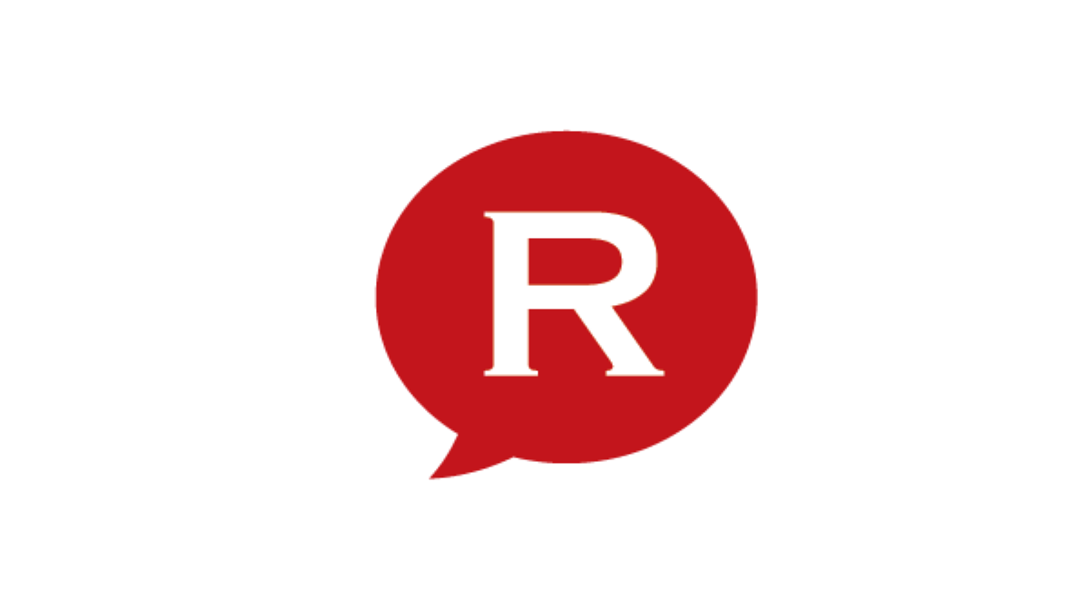 If getting to know contemporary Romanian authors is on this year's resolutions list, there is no shortage lately of options. A developing book market, financing programs for literary translations and participation at various international book fairs have all supported the dissemination of Romanian literature abroad.
A best-selling author at home, Mircea Cartarescu (pictured) is one of the most translated Romanian authors. A lot of his work is available in English, French, Spanish or German and he can be read overall in more than a 20 languages.
His 1990 epic poem The Levant (Levantul) appeared in French in 2014 and last year in Spanish at the Madrid-based Impedimenta publishing house. The Levant allows for a travel through the history of Romanian language, a literary technique also used by James Joyce in the Oxen of Sun chapter of Ulysses. The Spanish version is based on a translation of the original text done by Cartarescu himself when realizing the original, filled with references to various Romanian literary works, was hard to render to readers of different languages. He thus transposed most of the text into prose. The same publishing house will release this year another work by Cartarescu, The brown eyes of our love/ Los ojos castaños de nuestro amor (Ochiul caprui al dragostei noastre) and had previously published Lulu, Nostalgia, El Ruletista, Las Bellas Extranjeras. The Levant can also be read in Swedish, as Albert Bonniers Förlag published it in 2015. They also published Nostalgia in 2002, Travesti in 2013, and the three volumes of Orbitor/ Blinding in 2004, 2006 and 2008.
Another one of his titles available in English is Nostalgia, published in its first, censored version in 1989, and then in full version in 1993. The book was translated in French in 1992, German in 1997, in Norwegian in 2000, in Swedish in 2002 and in English in 2005 at New Directions in New York, with an introduction by Andrei Codrescu. The five-chapter Nostalgia displays various recurrent themes, among which childhood play, set against the background of Bucharest of the communist regime.
Probably Cartarescu's most translated work is Orbitor/ Blinding. The first part of the work, which takes the reader "on a mystical trip into the protagonist's childhood" was translated into English in 2013. The full, three-part trilogy can be read in Dutch, German, French, Bulgarian, Swedish and Norwegian. One or two parts of the work have also been translated in Italian, Turkish, Hungarian, Macedonian or Spanish.
Another widely-translated Romanian author is Dan Lungu, whose 2007 novel Sunt o baba comunista/ I'm a communist biddy Romanian director Stere Gulea turned into a movie in 2013. The novel, which became one of the best-sellers of Polirom publishing house, sold 20,000 sold copies and was re-edited three times after the initial 2007 print-run. Set ten years after the fall of communism, it investigates how it is possible to be nostalgic of the totalitarian regime, even without having enjoyed its privileges or favors. The novel was translated in 11 languages: Norwegian, French, German, Italian, Spain, Hungarian, Bulgarian, Polish, Turkish, Greek and Croatian. The French version of the book received a double nomination for the 2008 Jean Monnet Prize, while the Polish version was nominated for the Angelus Award for Central – European literature in 2011.
Several other of his novels are available to non-Romanian readers: Raiul Gainilor/ Hen's Heaven was translated in German in 2007 by the Austrian publishing house Verlag, after appearing in 2005 in France. The novel was also translated in Italia, Spanish, Bulgarian, Polish and Slovenian. Cum sa uiti o femeie/ How to forget a woman, was translated in German as Wie man eine frau vergisst at Residenz publishing house and as Comment oublier une femme in French at Actes Sud publishing house.
Having spent five years in Sinaia writing his first novel Little fingers/ Degete mici, Filip Florian is another contemporary Romanian author whose work is available in English. The plot of the novel starts when a mass grave is discovered in a small town in the mountains and follows archeologist Petrus as he seeks a possible explanation for what happened. The English-language version was published in 2009 by US publishing house Houghton Mifflin Harcourt. The novel can also be read in German, Italian, Spanish, Slovenian, Slovak, Hungarian and Polish.
Another one of his widely translated novels is The days of the king/ Zilele regelui, which tells the story of Berlin dentist Joseph Strauss as he leaves Prussia in 1866 to follow Karl Eitel Friedrich Zephyrinus Ludwig von Hohenzollern-Sigmaringen to Bucharest, where he is to become Prince Carol I of the United Principalities. The book can be read in Hungarian, English, Spanish, German, Polish and Bulgarian.
English-language readers can also enjoy another of Florian's novels The Baiut Alley Lads/Baiuteii  written together with brother Matei Florian. It deals with topics such as the parents' divorce, the death of the grandparents, or general aspects of life in a totalitarian society from the viewpoint of the children narrating the story. The novel was also translated in Spanish, Polish and Bulgarian.
Also translated in English is Lucian Dan Teodorovici, whose work is also available in German, French, Italian, Spanish, Hungarian, Bulgarian and Slovenian. His 2007 novel Our Circus Presents (Circul Nostru va Prezinta) was translated in the US, Hungary, Italy and Egypt. It follows the main protagonist as he performs the weekly ritual of climbing out onto the window ledge and wait for a suicidal urge, which never comes. Another one of his novels Matei Brunul/ Matei the Brown, published in 2011, follows a puppeteer of Italian ancestry Bruno Matei, while exploring the communist prison system in Romania. The novel is available in French, Hungarian and Bulgarian.
Not living in Romania but widely translated are Norman Manea and Herta Muller.
Born in Romania but living in New York, Manea had books translated in over 20 languages. He resides in the United States and he is Francis Flournoy Professor of European Studies and Culture and writer in residence at Bard College, New York State. One of his most acclaimed novels, The Hooligan's Return was published in 2003 in English. The novel covers a period of almost 80 years from the pre-war period to the post-communist present. Critics appreciated the 'sense of displacement' it provokes with the reader. The Black Envelope, published in 1995, is also available in English. The novel tells the story of a man investigating his father's death, against the background of the repressions of the 1980s period of the Ceausescu regime.
Winner of the 2009 Nobel Literature Prize, Romania –born Herta Muller writes on the themes of oppression, exile and dictatorship. She writes in German, after having left the country following persecution from the Securitate and censorship of her work. Her work is available in many languages, thus bringing to a wider audience the chronic of daily life under dictatorship.
Plenty of other authors can be read in translation. Romanianwriters.ro, belonging to the Polirom publishing house, has an English-language overview of the authors in their portfolio and translated samples of their work.
Literature across frontiers
While local publishing houses have stepped up their efforts to participate at various industry fairs, an institutional effort to support the translation of Romanian authors came with the establishment of the Romanian Cultural Institute ICR's translations programs, developed through the National Book Centre CENNAC: Translation and Publication Support Program (TPS), 20 Authors and Publishing Romania. More than 400 titles were published abroad between 2006 and 2013 through these programs.
In terms of visibility at industry events, only last year the country was an honorary guest at the Istanbul Book Fair, after having the same role at the Sofia Book Fair in 2014, at the Goteborg Book Fair and at the Paris Book Fair in 2013, as well as at the Turin Book Fair in 2012 and the Liber International Book Fair in Madrid in 2011.
At a European level, the Creative Europe program funds literary translations and, at the same time, encourages the translation and promotion of authors who have won the EU Prize for Literature. In 2013 Romanian writer Ioana Parvulescu won the distinction, alongside other 11 authors, for her work Life begins on Friday (Viata incepe vineri). The English translation of the book is due this year. The work already saw a Swedish translation in 2011 and a Hungarian one in 2015.
Variations across European markets in the number of titles translated are outlined in 2015 statistics from the Literature Across Frontiers, a European platform for translation advocacy. They show that in the UK and Ireland translations took up around 3% of the book market 1990 and 2012. Here Eastern European languages are "seriously underrepresented and we are clearly missing out on entire swaths of literary landscapes in our immediate neighborhood."
By comparison, the Spanish book market saw in 2013 a share for translations of 22.3 percent of the market, with literary translations taking up 33.7 percent of all translations, says a 2014 report of the Reading and Book Observatory with the Spanish Ministry of Education. Germany is another market where translations take up a more significant share. In 2013, 12.4 percent of new releases were translations, according to data from the Frankfurt Book Fair. Still, the most recent data available from ICR shows most translations funded through its programs appeared in English (68), French (66), Spanish (62), German (43) and Italian (41).
By Simona Fodor, simona@citycompass.ro
Normal