(P) Working in Quebec: make your dream a reality!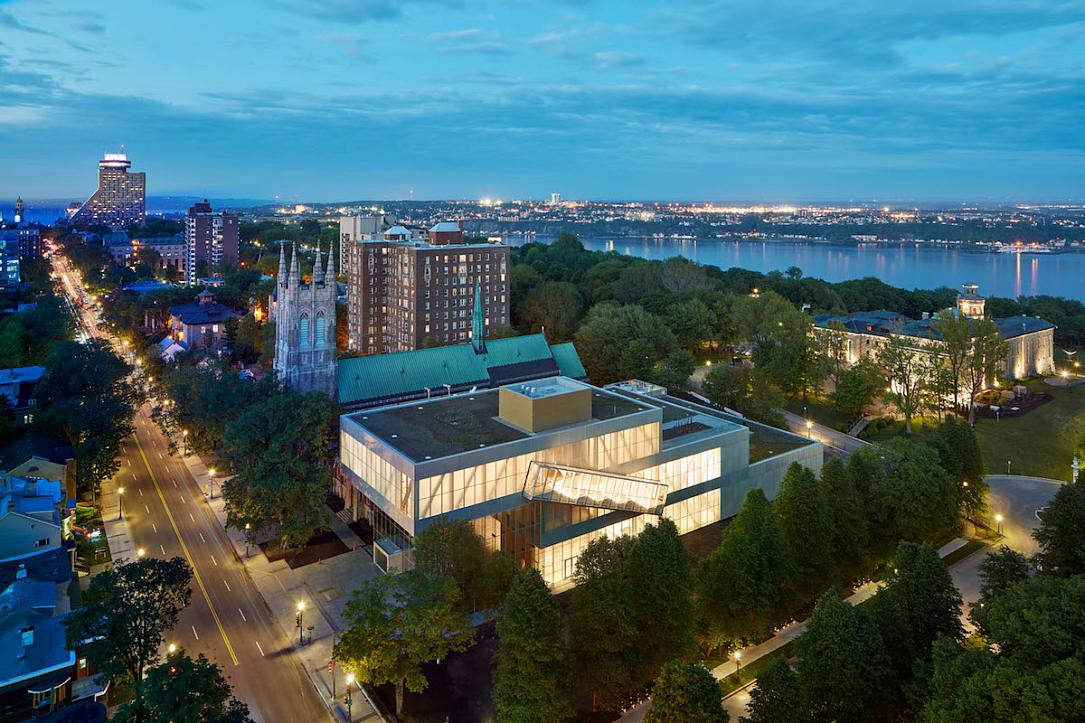 More than ever, Québec City is THE city where life is good. Welcoming, beautiful, dynamic, family-friendly, full of students, entrepreneurial, innovative, cultural, sporty, safe, both urban and rural, all descriptions that position Québec City as an emerging city.
The Quebec City region offers an ideal environment for Romanian candidates wishing to work and start a life project in Canada.
·      A city with a thriving economy
Québec City has a prosperous economy supported by several very strong key sectors. As the province's second-largest economy and the tenth largest in Canada, it attracts many workers every year.
The city has the lowest unemployment rate in Canada, due to its thriving economy and a diverse industrial mix that creates a broad range of jobs in the service, construction and manufacturing sectors. This performance has a positive impact on the creation of full-time jobs. Québec City has also posted growth in the knowledge-based economy with a private sector that is hiring. Since the 2000's, almost 100,000 jobs have been created in the metropolitan Québec City area.
Québec City also boasts more than 19,000 companies, 300 research centres, chairs and groups, as well as 14 industrial parks, including the technology park, an innovative business community with about a hundred companies and research centres where more than 5,000 people work every day.
·      A city with an accent
French has been the official language of the province since the passage in 1977 of Bill 101 or the Charter of the French Language. As the cradle of francophone culture in North America, Quebecers are very attached to their language and take great pride in their history and heritage. There are many opportunities to improve or practice your French here!
·      A city with character
As a heritage city, Québec City preserves and proudly displays many traces of its past. As the "Cradle of French America," the Historic District of Old Québec was granted world heritage status by UNESCO in 1985. Its old buildings, winding streets, and the Promenade des Gouverneurs overlooking the St. Lawrence are all evidence of the history that has shaped the look of Québec City today.
·      A safe city
Québec City is one of the safest urban centres in North America. Some experts even consider it among the safest in the world. Québec City is the safest French-speaking city in which to raise a family and the second safest region in Canada (source: Statistics Canada 2016). Its crime rate is less than 5 percent and the offense rate is lower than that of the province as a whole. Québec City has also been named the safest city in Canada in which to raise children. In 2014, the Canadian Centre for Policy Alternatives named Québec City the best city to live in for women. Québec City's safety level makes it a wonderful place to live, with a very high quality of life.
·      A city with affordable housing
Rent, the largest outlay in household budgets, is affordable in Québec City: an apartment with a separate bedroom can be rented for CAN$684 a month, and an apartment with three separate bedrooms will cost CAN$968.
The cost of real estate is also among the lowest in Canada. The median selling price of a home in Québec City is estimated at CAN$250,000, compared with CAN$550,930 in Montréal and CAN$1,714,000 in Vancouver.
·      A lively, cultural city
Québec City will captivate you with its many museums, performance venues and theatres offering eclectic, quality programs. Festivals and major events, including several of international calibre, enliven every season. Whether Carnaval, Grands Feux Loto-Québec, Festibière de Québec, or the best known of all, the Festival d'été de Québec, there is something for everyone and every taste.
In 2016, Québec City was recognized as the best winter destination in North America for the Holiday period (USA TODAY Magazine). The charm of softly lit laneways in the Petit Champlain neighbourhood, the fairy-tale Château Frontenac, or the many cafés throughout the city is reminiscent of Christmases past. And while Québec City is under a blanket of white, you can put on a pair of skates to enjoy one of the city's many free outdoor rinks, or head to one of the ski resorts just outside the city.
·      A student city
The prestigious Université Laval, ranked among Canada's top 10 major research universities, hosts 42,500 students each year, who can choose from 500 academic programs offered by 17 different faculties.
The city is also home to the École nationale d'administration publique (ENAP), which offers graduate programs in management and public policy.
Finally, the Institut national de la recherche scientifique (INRS) offers multidisciplinary graduate programs that train the next generation of scientists in strategic sectors such as water, earth and health sciences, and telecommunications.
·      A city with a human scale, close to nature
Settling in Québec City means choosing to live in a midsized urban centre that provides all the benefits of a major metropolis without the drawbacks. Far from the stress and impersonal aspect of major cities, Québec City offers a friendly alternative.
Furthermore, Québec City has easy access to nature, with sites scattered across the area. The city features many parks, green spaces, and tree-lined avenues. In Québec City, you can enjoy a host of outdoor activities without ever having to leave the city.
Interested? Apply now!
Want to work in Québec City and discover the area? An international recruitment mission is currently underway! Jobs are listed on Québec International's platform www.quebecfirst.com, where employers are accepting applications.
Job offers are in French, as it is the primary working language in the Québec City area. Candidates from Romania are invited to apply before August 5, 2018. All you need to do is create a profile on the site, then send your curriculum vitae to the companies that interest you.
Excerpts Living in Québec City and its surroundings
opening photo by Bruce Damonte
(P- this article is an advertorial)
Normal