Partner Content
(P) Parent and Toddler Group at King's Oak school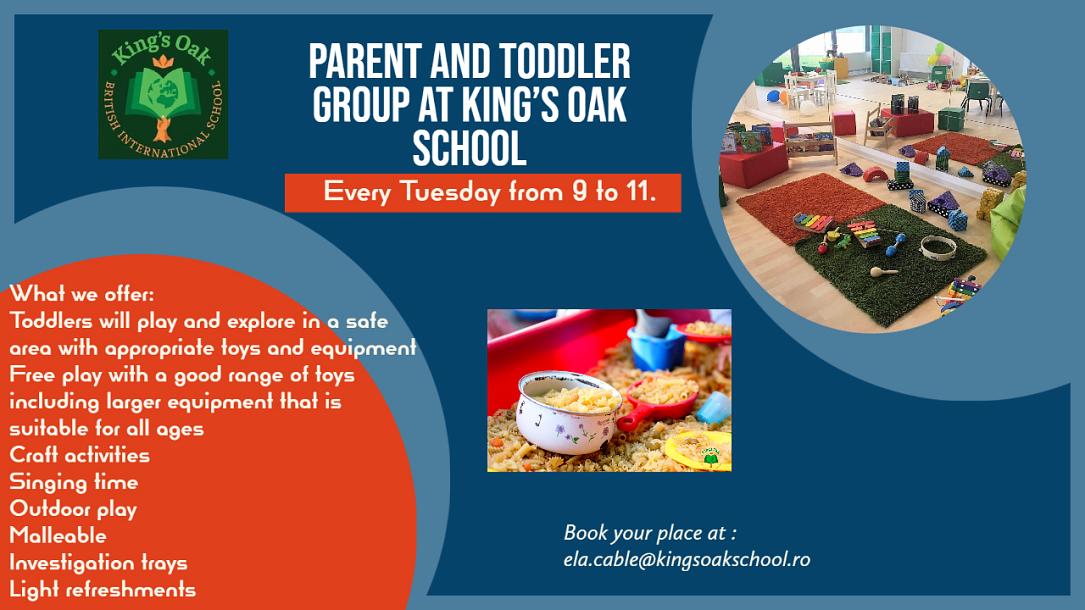 Research shows that attending parent and toddler groups benefit both children and their parents. Our group supports children's social development, eases the transition to school, and improves overall health, while also providing social and health support to parents, knowledge sharing, and learning opportunities.
At King's Oak Parent and toddler group, young children get the opportunity to practice their social skills in a safe, friendly, familiar setting. Adults can get both friendship and support from people who understand exactly what they are going through.
We strongly believe that the major benefit of playgroup is that children come assisted by their parents and from an emotional point of view, this strengthens the relationship between the child and their carer because it creates a shared experience.
At the same time, the child meets new people at playgroup, which allows for a safe test of separation from their carer. This is an important trait for building confidence in children, encouraging them to be independent starting at an early age.
(p) - This article is an advertorial.
Normal