(P) Huawei on unlocking the 5G potential and strengthening 5G technology for business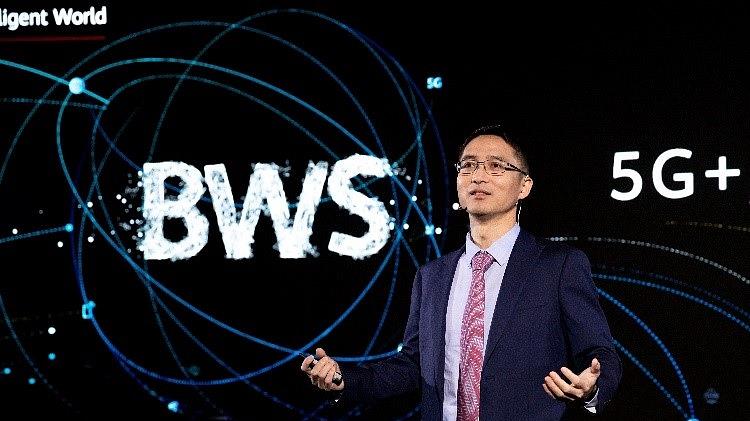 5G development has entered a new phase: with more than 80 commercial 5G networks available worldwide, a topic of great interest to the industry now is to try to boost 5G technology to bring more value, said Bob Cai, Chief Marketing Officer of Huawei Carrier BG, in his opening speech for the Better World online summit on 5G technology.
Organised by Huawei on 24 June 2020, the second session of the summit on 5G technology invited analysts and representatives of operators and industry partners to share their thoughts on innovative 5G applications to improve industry efficiency and security, and add value to industries as varied as port, agriculture, health, and steel, unlocking the full 5G potential and thus strengthening 5G business technology.
"At the moment, 5G for business is just a brand concept and there are many more things to do. To build a positive business cycle, we should work on four aspects: technology, ecosystem, standards, and a business model," added the Huawei official.
In terms of technology availability, Cai noted the importance of continuing to innovate the 5G technology and related products to address the weak points in the industry. The 5G Super Uplink solution, for instance, addresses the various needs of the industry for optimal and available connections. Referring to a mature ecosystem, he mentioned the 5G industrial modules that have been widely marketed, and devices such as 5G camera, 5G industrial CPE and 5G industrial routers that have been made available on the market. In the future, more 5G devices will be needed for different industries in order to ensure the prosperity of the 5G ecosystem and to reduce costs for industries that adopt the 5G technology. When it comes to 5G business services, a development from zero requires innovation, but growth beyond the first step requires unified industry-wide standards. Industries are thus encouraged to take steps to set 5G standards in order to enable the applicability of 5G technology to industries. Cai concluded his speed with the importance of the shared business success: "We must continue to explore business models for 5G services that can benefit all industry partners and help them grow together."
Other summit guests included Xu Mengqiang, General Manager of China Mobile Group Zhejiang Co., Ltd., Ningbo Branch, Zhao Jie, Director of the National Engineering Laboratory for Internet Medical Systems and Applications, Dr. Thomas Anken, Head of Digital Production at the Federal Ministry of Economic Affairs, Education and Research in Switzerland, Guo Lihong, Deputy Director of the Engineering Equipment at Hunan Valin Xiangtan Iron and Steel Co., Ltd., and Dimitris Mavrakis, Research Director at ABI Research.
After powering the first 5G connection in Europe back in 2017, Huawei's innovative technology has recently helped Deutsche Telekom expand its mobile 5G telecommunication network in Germany. The leading global provider of information and communications technology continues to support Telekom by upgrading its antennas from 4G to 5G across the country, at a speedy rate. Huawei has also signed a new contract with Telekom to fuel the further upgrade of the network, as one of the two sole suppliers for the expansion.
Huawei is the largest provider of information and communication technology (ICT), infrastructure and smart devices, with integrated solutions in all four key areas – telecom networks, IT, smart and cloud services. Led by customer-centred innovation, the company invests heavily in basic research, focusing on technological breakthrough. Huawei has more than 194,000 employees and operates in over 170 countries and regions. Founded in 1987, Huawei is a privately held company, wholly owned by its employees.
(p) - This article is an advertorial.
Normal