(P) Fête de la gastronomie - more than 30 events to be discovered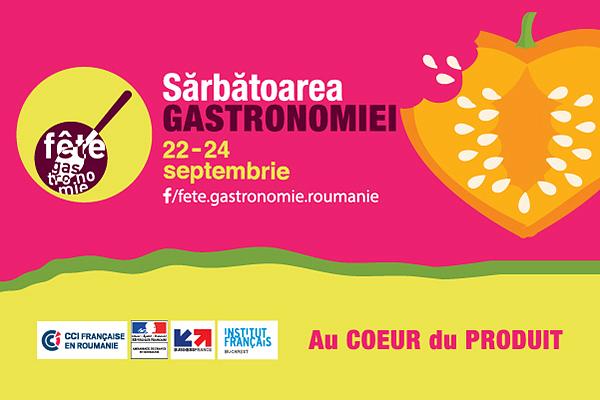 "At the heart of the product" is the theme of the 4th edition of Fête de la Gastronomie which will take place this year between 22 and 24 September in different locations in Bucharest: restaurants, hotels, bistros and open air spaces.
Initiated in France,  in 2011,  the year when French gastronomy became part of the UNESCO patrimony, this event aims to value and promote French products - from raw material to plate, the way they are prepared, presented, and all the services that have been developed around this art.
This event acquired an international dimension, in order to promote French products among experts and a large audience.
In Romania, Fête de la Gastronomie is organized by the French Chamber of Commerce, Industry and Agriculture in Romania (CCIFER) together with the French Embassy in Romania, the French Institute of Romania, Business France, and their partners.
The gastronomy is part of the cultural patrimony and of the French identity, more and more often included in the dynamics of the French community in Bucharest, as shown by the increasing presence of restaurants, product suppliers, bakeries and wine shops.
Fête de la Gastronomie has been widely welcomed in Romania during the last three years. Therefore, this year we are waiting for you with more than 30 events organized by our partners and celebrate together the French gastronomy in different places in Bucharest and also in Busteni.
The special guest of this edition is chef Fabrice Giraud, owner of a Michelin star and chef at the restaurant "Maison Blanche" in Paris.
We invite you to check the complete list of the events on our Facebook page and book your event.
(p) - this article is an advertorial
Normal