(P) Enjoy a new gastronomic season at Hilton's Café Athénée with the new Bistro & Wine Bar concept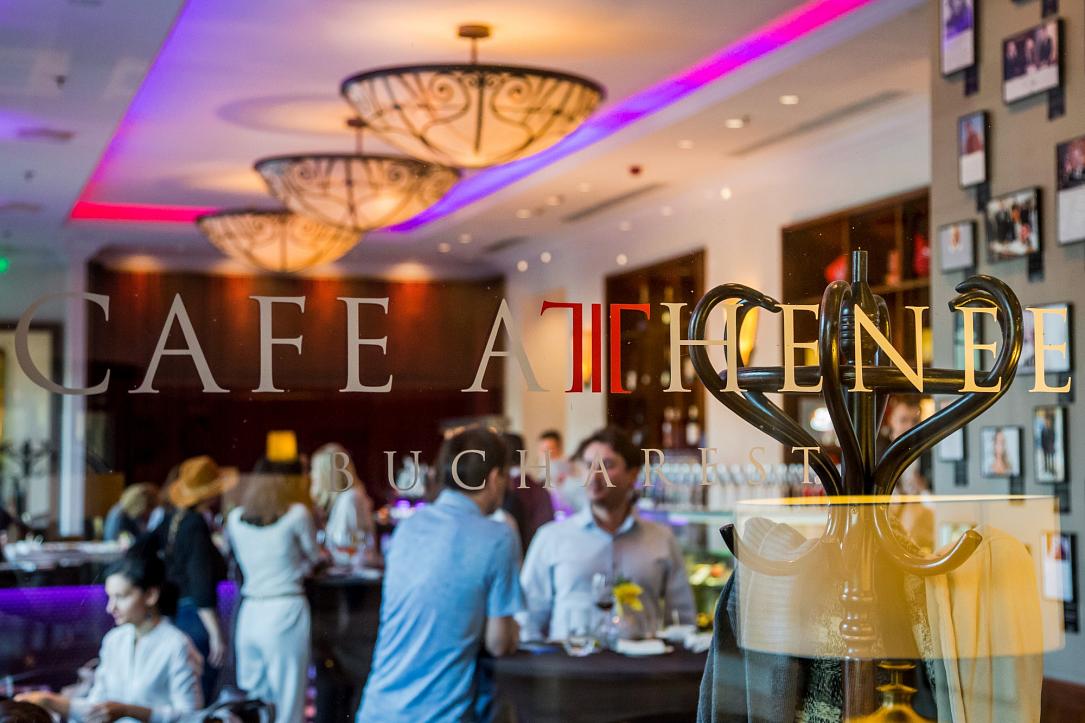 Café Athénée, the bistro of Athénée Palace Hilton, welcomes the fall/winter season with a revamped concept, greeting guests with a fresh new menu and an extensive wine list. The new Bistro & Wine Bar concept brings a fresh twist to the ambiance of the place, by perfectly pairing delicious gastronomic creations with local and international wines.
New menu and delicious Pastry Corner
A tantalizing selection of international dishes to tempt the taste buds is on offer in the new menu: from the traditional Chilean soup Paila Marina to Peruvian Lomo Saltado (stir fried beef), from Tuna Saint Remy to Fajitas in hot pan, and adding also traditional Romanian platters served with a modern touch. In the mornings the highlight will be the a-la-carte breakfast with an array of egg-dishes cooked to order and healthy smoothies, while mouthwatering cakes and pastry specialties are available throughout the day in the Pastry Counter of Café Athénée.
Wine and Tapas
Whether you have an impromptu light bite or decide to enjoy a relaxed meal in the company of friends, you can choose from an extensive wine list offering quality and fine wines sourced from Romania, Moldova, France and Spain, with an array of 25 wines by the glass to sample. To serve alongside, the chefs of Café Athénée have developed a menu of modern tapas-style dishes made with the best produce, that pair perfectly on a melancholic autumn afternoon.
Unplugged Wednesdays
On Wednesday evenings, sip your way across the wine list while listening to soft acoustic music by Cezar, the voice that brings thrills to the guests in-house.
Take a break from the daily hustle and bustle of the city and experience for yourself the relaxed atmosphere of Café Athénée. Couple that with the superb selection of wines, great food, friendly vibe and we know that you`ll be back!
Café Athénée - Bistro & Wine Bar – inside Athénée Palace Hilton hotel is open daily from 8:00am to 10:00pm and welcomes you with an array of meal options (for breakfast, lunch, and dinner).
(p) - this article is an advertorial
Normal