Romanian librarian starts 60-day Danube River swim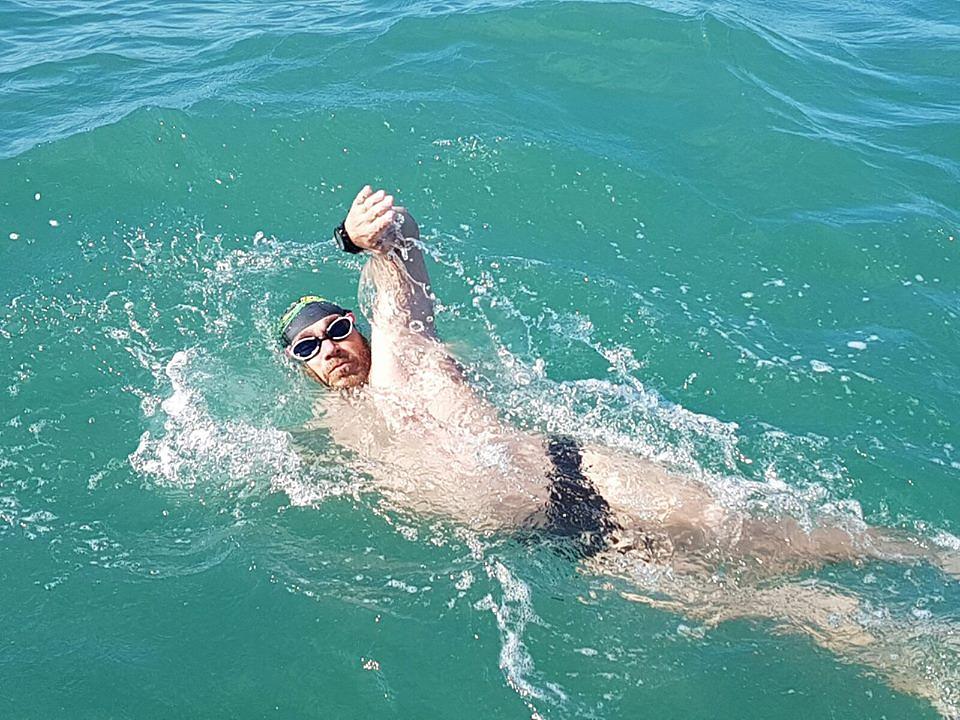 The Romanian librarian Avram Iancu, who last year managed to swim across the English Channel without a neoprene suit, will take on a new challenge on Tuesday, June 20: he wants to swim the Danube river's length of 2,860 km in 60 days, without thermal protection.
Iancu left on Sunday, June 18, for the Black Forest in Germany, the place from where he will start the challenge, reports local Agerpres.
The long journey will start on June 20 from Donaueschingen, and is expected to end two months later in Sulina Port, Romania. During this period, Avram Iancu will cross ten countries and four European capitals.
"I'm trying to set a world premiere, as I will swim without a neoprene suit. There are 2,860 kilometers, of which I'm planning to travel an average of 50 kilometers a day," Iancu said.
He started getting ready for the new challenge in December 2016, and the training included swimming, running up the mountain, and biking.
The Romanian librarian said that he wanted to transpose into reality the adventure of the main character in The Danube Pilot, a novel by famous writer Jules Verne. However, Iancu will swim the length of the Danube, unlike the novel's character, who traveled down the river in a boat.
According to Avram Iancu, only two people managed to swim the Danube River so far. One of them is Slovenian Martin Strel, who, in 2000, swam for 58 days using a neoprene suit. Six years later, Canadian Mimi Huges finished the same route after 90 days, also equipped with a neoprene suit.
Last summer, Avram Iancu swam the English Channel without a neoprene suit in 18 hours. It was his fourth attempt. Back in 2014, he wanted to become the first Romanian who swims the English Channel, but he didn't finish the quest. He tried again in 2015, but the odds were once again against him.
Andrei Rosu became the first Romanian to swim the English Channel in June 2015, but his performance wasn't officially recognized by the Channel Swimming Association, which validates the successful cross-channel because he used a neoprene suit.
Dan Canta, a Romanian living in Melbourne, Australia, officially became the first Romanian to swim across the English Channel in August 2015. He was only 16 at that time.
Irina Popescu, [email protected]
(Photo source: Sea Leopard Charter on Facebook)
Normal