Toxicology specialist questions Romanian Simona Halep's four-year doping ban in L'Equipe interview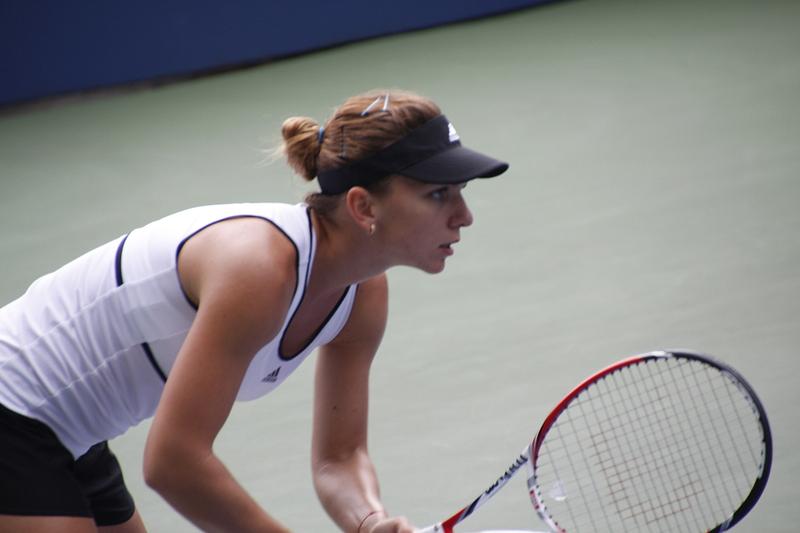 Professor Jean-Claude Alvarez, director of the toxicology laboratory at Garches University Hospital, talked to French daily L'Equipe about Simona Halep's suspension from professional tennis for four years for anti-doping rule breaches. After examining samples of hair from the Romanian tennis player, the toxicology specialist concluded that "we are condemning an innocent woman."
"Here, we are in the process of condemning an innocent person. Everywhere, she has always advocated doping-free sport. There, we made a mistake," professor Alvarez told L'Equipe, according to Hotnews.ro.
He said that he examined samples of hair from Simona Halep and found very low levels of roxadustat, "less than 0.5 picograms per milligram of hair." This shows that the athlete couldn't have taken the prohibited substance in doses that would have made a difference, and this most likely points to some source of contamination.
"So I went to get a sample from the only patient in France who was taking this drug (e.n. roxadustat three times a week for kidney failure) and tested one of her hairs and found concentrations of 50 picograms per milligram," Jean-Claude Alvarez stated.
"So someone who actually takes it for treatment has 50 picograms. This proves that she took doses that were not effective at all. You need to explain to me why they would take a product in doses that are ineffective," he added.
Jean-Claude Alvarez said this "smelled like contamination," and further tests on everything Halep took in the days before the drug test pointed to the collagen powder as the source of contamination.
"I repeated the experiment 14 times, and it was positive 14 times. I sent these results to the American WADA accredited laboratory, but when they repeated the tests, they found nothing," the professor said, adding that a second lab in France got the same positive result. "We say there is roxadustat in the collagen, but the American lab says there is not."
"The independent tribunal admits that there was contamination but does not believe that it is enough to lead to a positive result and therefore that there is another source," Alvarez also said.
The professor then added: "I am not in favor of doping, it is very important to fight against it, but we have to admit that you can be contaminated. A recent study shows that 60% of dietary supplements are contaminated. Athletes should no longer take supplements!"
Simona Halep was provisionally suspended in October 2022 after testing positive for roxadustat at the US Open - a prohibited substance considered a blood doping agent. On September 12, the International Tennis Integrity Agency (ITIA) announced that an independent tribunal suspended Halep for four years for doping. This means she will not be allowed to play professional tennis until October 6, 2026.
In a first reaction, the Romanian tennis player said she was "shocked and disappointed" by the tribunal's ruling, announcing plans to challenge the decision. She also said that, ahead of the hard court season in 2022, she adjusted her nutritional supplements at the advice of her team and physiotherapist. "None of the listed ingredients included any prohibited substances; however, we now know - and the tribunal agreed - one of them was contaminated with roxadustat. I was tested almost weekly after my initial positive test through early 2023, all of which came back negative," Halep explained in the statement.
editor@romania-insider.com
(Photo source: Mircea Nicolescu/Dreamstime.com)
Normal