Romania's Simona Halep "shocked and disappointed" by 4-year ban in doping case, will challenge decision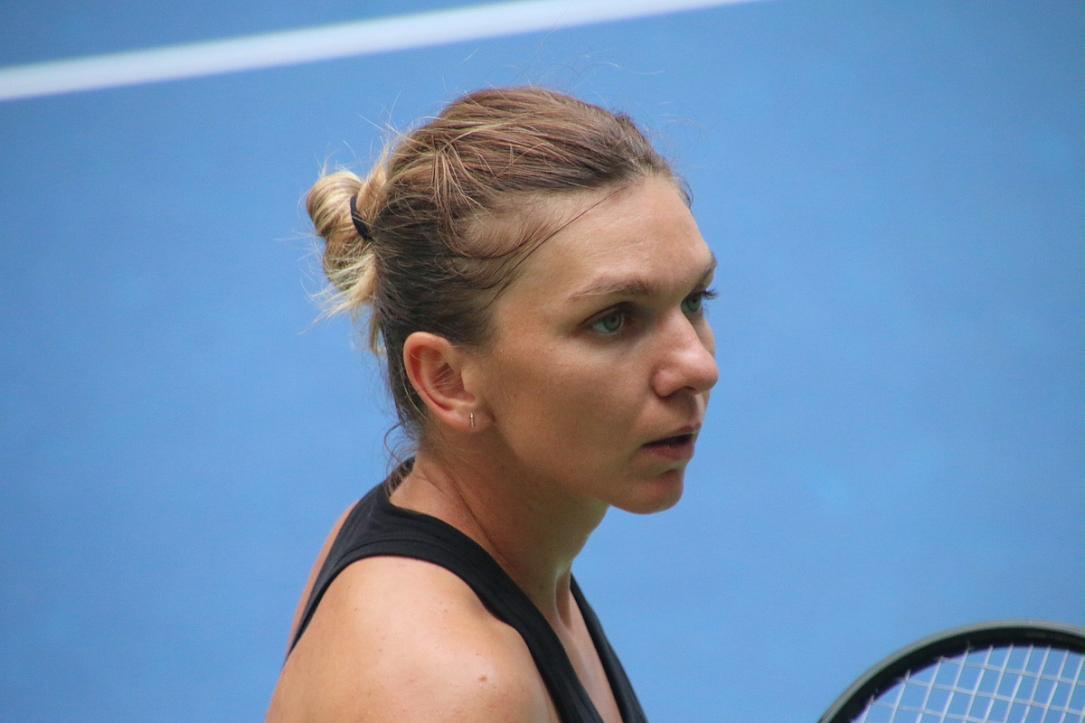 Former world no. 1 and two-time Grand Slam champion Simona Halep said in an official statement that she was both "shocked and disappointed" by the tribunal's decision to suspend her for a period of four years for doping violations. She said she intends to appeal the ruling and clear her name of "these false allegations."
The International Tennis Integrity Agency (ITIA) said on September 12 that an independent tribunal had suspended the Romanian tennis player on two anti-doping rule breaches. If the suspension remains, she will not be allowed to play professional tennis until October 6, 2026.
Halep was provisionally suspended in October 2022 after testing positive for roxadustat at the US Open - a prohibited substance considered a blood doping agent. She has repeatedly denied any wrongdoing and, in the recent statement, reiterated that she has "never knowingly or intentionally used any prohibited substance."
"My representatives and I presented the ITIA and the tribunal with compelling evidence in support of my defence, including multiple legitimate questions regarding the conclusions reached around my Athlete Biological Passport (ABP) testing. While I am grateful to finally have an outcome following numerous unfounded delays and a feeling of living in purgatory for over a year, I am both shocked and disappointed by their decision," Simona Halep stated.
She also said that ahead of the hard court season in 2022, she adjusted her nutritional supplements at the advice of her team and physiotherapist.
"None of the listed ingredients included any prohibited substances; however, we now know - and the tribunal agreed - one of them was contaminated with roxadustat. I was tested almost weekly after my initial positive test through early 2023, all of which came back negative," she further explained.
Halep also said that she not only intends to appeal the decision to ban her from tennis for four years but also pursue legal actions against the supplement company in question.
My fight continues. pic.twitter.com/kx5uzrLWCz

— Simona Halep (@Simona_Halep) September 12, 2023
The WTA also reacted to Halep's suspension, saying: "It is of the utmost importance for players to be aware of the Tennis Anti-Doping Program rules and to follow them. The Independent Tribunal has made its ruling surrounding Simona's case, and under the TADP, the decision may be appealed to the Court of Arbitration for Sport. The WTA will support the decisions reached through the process and will continue to follow this closely."
Simona Halep is one of the most successful Romanian athletes of all time. She has won 24 WTA titles in her career, including two Grand Slam titles at Roland Garros (2018) and Wimbledon (2019). She was also the leader of the WTA ranking of the best female tennis players in the world for 64 weeks between October 2017 and January 2019.
This week, after not playing tennis for a year due to the provisional suspension in 2022, she was no longer featured in the WTA singles ranking. In the event of her return to the court, the former world no. 1, now eliminated from the rankings, will have to start from scratch.
irina.marica@romania-insider.com
(Photo source: Mircea Nicolescu/Dreamstime.com)
Normal