Romania's justice minister starts general prosecutor's evaluation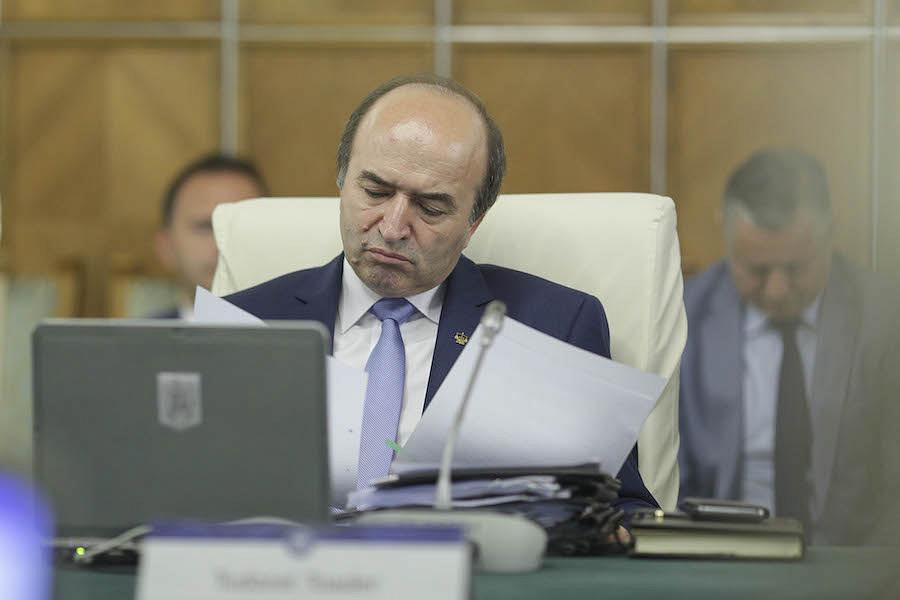 Romania's justice minister Tudorel Toader announced on Saturday, August 25, in a Facebook post, that he started the legal procedure to evaluate the activity of general prosecutor Augustin Lazar.
Toader announced that the evaluation results and possible proposals would be made public within 30 days.
A similar evaluation process led to the dismissal of the chief prosecutor of the National Anticorruption Directorate (DNA) Laura Codruta Kovesi earlier this year.
The minister's statement came after prime minister Viorica Dancila's advisor Darius Valcov, currently tried for corruption, published on Thursday on his Facebook page a secret protocol signed by the General Prosecutor's Office with the Romanian Intelligence Service (SRI) in December 2016, before the parliamentary elections. The protocol provided that the two institutions would continue their close collaboration, started in 2009. General prosecutor Augustin Lazar said that the protocols respected the law.
(photo source: Inquam Photos/Octav Ganea)
Normal