Business Views
Sphera Franchise Group CEO: Increased customer presence in restaurants pushed up sales in 2022 and we estimate the growth will continue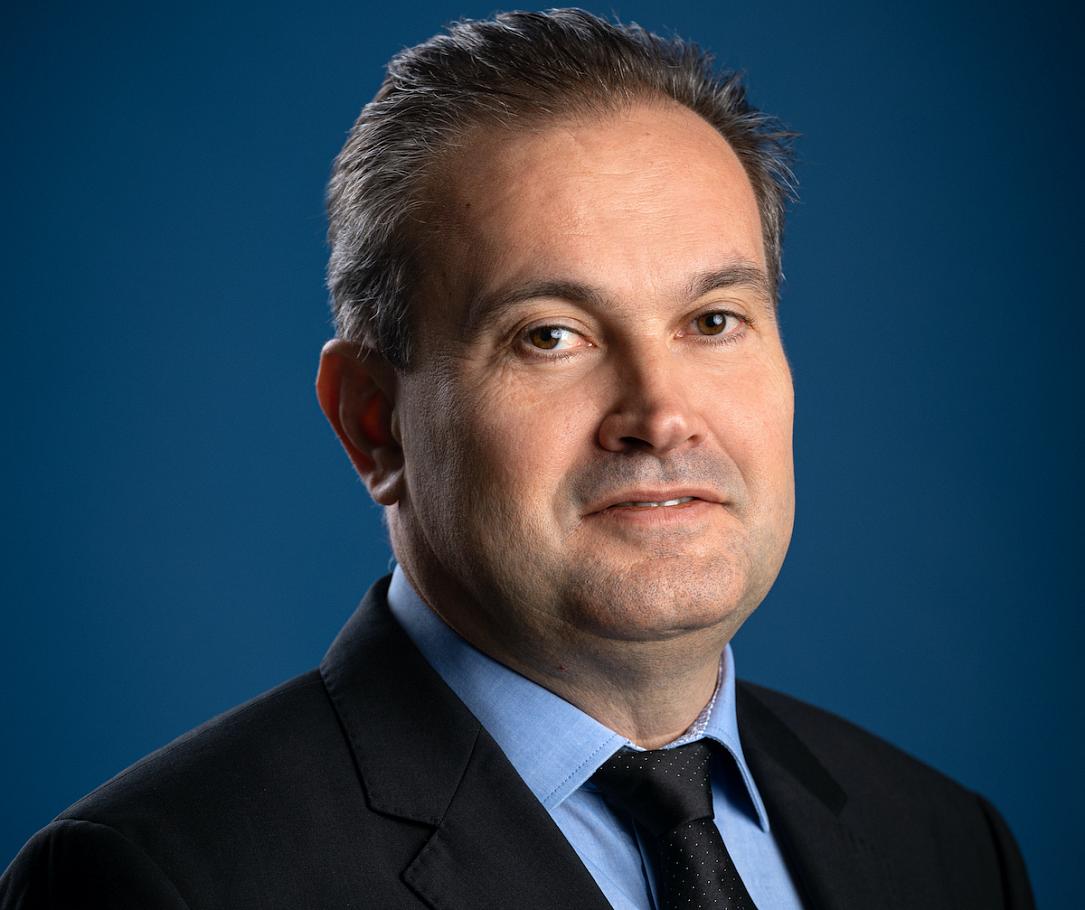 Călin Ionescu, CEO of Romanian restaurant operator Sphera Franchise Group, talks about the factors that contributed to the group's growth in 2022 and the perspectives for this year.
Sphera Franchise Group (BSE ticker: SFG), which owns the companies that operate the KFC restaurant franchise in Romania, Moldova and some areas in Italy, and the Pizza Hut and Taco Bell franchises in Romania, reported its highest sales ever in 2022: RON 1.3 billion (EUR 264 mln), up by 32% compared with 2021. The group also managed to increase its profitability, despite a difficult first quarter, and ended the year with a normalized net profit of RON 44.3 million (EUR 9 mln), 71% higher than in 2021.
The SFG shares have gained 11% since the beginning of this year (as of March 7, 2023), compared with an increase of 6.7% for the BET index over the same period. Over the last six months, the group's shares are up 23%, versus a gain of 4.3% for the BET.
In this interview, Sphera Franchise Group CEO Călin Ionescu talks about:
The factors that contributed to the 2022 results
The evolution of delivery sales versus restaurant sales
The measures taken to overcome the inflationary shock in early 2022
The challenges and expectations for 2023
The group's ESG initiatives
Sphera Franchise Group reported record turnover in 2022 after a 32% growth compared with 2021. Which are the top factors that contributed to this growth?
Călin Ionescu: The financial results recorded in 2022 are indeed exceptional if we look at the context. We had restrictions at the beginning of the year, the conflict in Ukraine, and rising prices for raw materials, energy, and fuels. But Sphera is a company which, in its almost 30 years of activity, has grown from one restaurant in Piata Romană to a network of over 175 units in three countries, while navigating through multiple and diverse crises.
The positive results in 2022 were significantly supported by the excellent performance in Q4, the best quarter in the group's history in terms of both sales and EBITDA. We had double-digit sales growth in all markets and for all brands, a result of increasing customer presence in restaurants, as well as price adjustments.
We managed to attract more customers due to a very well-tailored marketing strategy. We were perfectly aware that the inflationary pressures affected clients as well, driving them to pay more and more attention to value-for-money spending. We have therefore met their needs with value offerings. It was a strategy that delivered, as the number of transactions increased.
As for price adjustments, we looked at absorbing the increase in the cost of inputs as much as possible, while protecting our margin, as we have a responsibility toward our investors. We are very happy to see that this approach was the right one, as customer presence increased in our restaurants, while still achieving healthy profitability.
During the pandemic, the company developed its delivery channels, which started to contribute significantly to the sales. Did the trend maintain in 2022? What was the level of sales through delivery channels and how did it evolve compared with 2021?
Călin Ionescu: The pandemic has brought many changes to the industry, but, in our case, it has only accelerated the digitalization plans we had, as the delivery channels for KFC and Pizza Hut were already in place when the pandemic hit. Throughout 2020 and 2021, we focused our efforts on continuing to serve our clients in a context of restricted offline activity and, as such, sales through deliveries increased significantly.
However, with the lifting of restrictions and a return to pre-pandemic lifestyles, sales generated by delivery tempered. Total delivery sales in 2022 were 277.4 million lei, down 3% from 2021, although restaurant sales were up 32% from the previous year. To make a telling comparison, while in Q4 2021 the sales through delivery stood at 30%, in Q4 2022 the percentage was 18%.
Sphera Franchise Group recorded last year 71% higher normalized profit compared with 2021 after it reported losses in the first quarter of the year due to the sudden spike in prices. In what areas did you see the highest cost inflation and how did you manage to recover the profitability?
Călin Ionescu: Indeed, the issue of the abrupt increase in the cost of inputs was the main challenge we had to overcome last year. We started to see this trend at the end of 2021 and by the second half of 2022 we were already facing increases of even more than 50% for core raw materials, such as chicken meat, shortening, flour, mozzarella, and vegetables. We revised our contracts and initiated intense negotiations with the suppliers. We looked for alternatives that could deliver the same quality level with better costs. We streamlined our offering while ensuring our high-quality standards are not impacted.
The energy cost was another major volatile factor. Aside from the multiple legislative changes which added to the already unpredictable context, we have seen invoices for some of our restaurants triple last year. However, once the energy price was stabilized through the ordinance issued by the authorities in autumn, we were able to negotiate better rates and have medium-term visibility over costs. We also reviewed our processes and flows to reduce energy consumption and used technology for increased efficiency, such as remote control of fryers in restaurants.
These efforts to optimize operational activity and handle costs paid off and we managed to significantly improve our profitability. Other factors contributed, as well. Our customer strategy, with high visibility for our brands and value offers to meet the needs of more prudent consumption spending. Outstanding performance for certain markets also had a positive impact. In Italy, we leveraged the strength of our flagship brand, KFC, and in Q4 2022 we achieved the highest EBITDA margin since entering Italy, of around 12%. Taco Bell also registered a very good performance, increasing its EBITDA by 171% compared to the previous year.
Summarizing our actions that led to healthy profitability, we had efficient cost management, addressing multiple areas, a strong marketing strategy that delivered, and sustainable expansion.
In 2022, the number of restaurant openings was lower than in 2021. What determined this dynamic and what are your plans in terms of network evolution for 2023?
Călin Ionescu: Sphera is, by definition, a company that continuously expands. The development of our network depends on many factors, including more mundane ones, such as obtaining operating permits, which can generate delays in our plans. We currently have about five units in the authorization process, close to being opened.
Our expansion rhythm continues to be dynamic. We will add 8 new KFC restaurants this year, in Romania, and one new Taco Bell. However, we will consider the economic context, assess additional opportunities, and adapt if necessary. We are also open to adding new brands or new territories to the portfolio, with high potential and in line with our identity and values.
What are your estimates for this year in terms of sales and profitability evolution?
Călin Ionescu: 2023 will be a complex year, as well, and there are still many challenges. While we cannot offer details before the budget is made public to our shareholders to be voted upon in the next GSM meeting, in April, we can say that we estimate the growth trend will continue. We also target a profit margin in line with the level communicated at our listing.
Which are the biggest challenges you are currently facing in drafting the budget for 2023? Do you expect consumption to slow down in your key markets? What about inflation?
Călin Ionescu: Though the level of uncertainty decreased, it remains to some degree. There are several crises in full swing whose effects have not yet been fully seen. Inflation is still high, above the levels we have been used to in the past years. This is both a challenge and an opportunity for us. While have managed to secure the prices for some of our inputs, we will still face cost increases, which we will have to mitigate so as to maintain the balance between prices that are still attractive for our clients and our margin. On the other hand, prudent spending behavior might be advantageous for us, as customers might choose our brands, with an excellent value for money offering, over more expensive alternatives. We are therefore confident about the development of the business in the coming period.
What should the investors expect in terms of dividends? Given the net profit recorded in 2022, will there be another dividend distribution this year?
Călin Ionescu: Sphera had a constant dividend distribution policy, ever since the listing and even throughout the pandemic. The very good financial results recorded in 2022 give us the possibility to offer dividends in the future, but this should be correlated with the opportunities we will have available, the cash level, and the evolution of the market. I would like to mention that at the end of last year, the distribution of dividends from the undistributed net profit of 2020 was approved. The payment will be made at the end of this month.
ESG is on the agenda of all companies. Where does Sphera stand from this point of view?
Călin Ionescu: Sphera operates and is developing based on sustainable principles, which is why ESG is a priority for us. This year we voluntarily published our first report on climate change risks and opportunities, based on recommendations from the Task Force on Climate-related Financial Disclosures (TCFD). We have joined UN Global Compact, the leading international corporate social responsibility initiative.
These actions complement our Sustainability Strategy, which is being carried out in line with the company's Sustainable Development Goals. Behind all these reports and initiatives stand concrete actions we have undertaken in ESG field. We have replaced most of our disposable plastic products (mixing paddles and cutlery) with paper or wood products, all plastic straws with paper straws, and we have smart lighting in Drive-Thrus and in line restaurants. We have signed the Diversity Charter and I am proud to say that we welcomed among our colleagues over 23 different nationalities. We support our people in reaching their potential, with over 85% internal promotion rate for restaurant management roles.
We will continue our journey to becoming more and more sustainable: we target 100% recoverable or reusable plastic-based consumer packaging by 2025, 100% energy-efficient lighting (LED lighting) by 2024 and we have more ambitious objectives in the Social area. We put our focus on ESG because we truly believe it can fuel significant positive outcomes for all stakeholders – from communities to employees, to clients and shareholders.
- This interview was written by the Romania Insider team for Sphera Franchise Group.
Normal