Ideas Worth Spreading: TED conferences take over Romania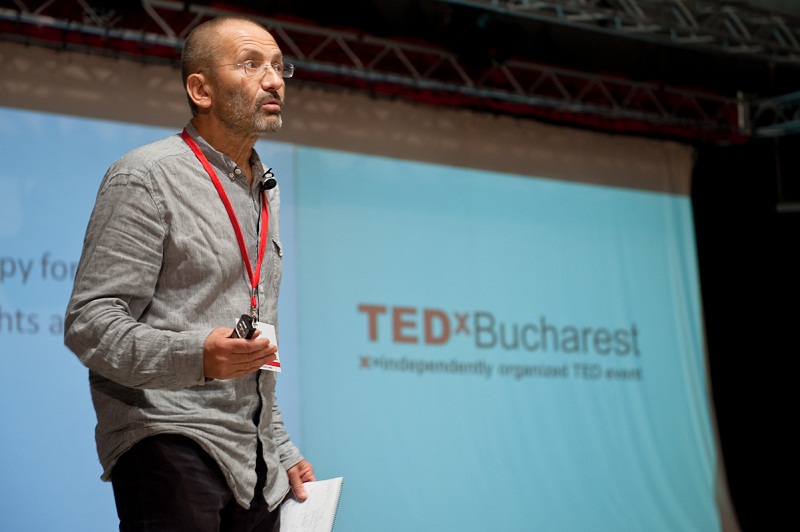 The worldwide famous TED conferences and speeches have expanded to Romania under the TEDx independently organized events umbrella. The events, organized in several larger Romanian cities, feature local and foreign speakers alike, who tackle local issues as well. (See below videos from TEDx events in Romania)
TEDxBucharest organized such an event in fall last year, while TEDx Cluj has already been running since spring this year- see the TEDx Cluj's previous conference program and speakers here.
TEDx Iasi had a first round of speeches on June 13.
The next TEDx conferences are in Bucharest, on October 15. "The day-long event will bring together opinion and business leaders from all walks of life to listen to top speakers with an 'idea worth spreading', watch amazing tech demos and get inspired by local talent," according to the organizers. See the event program and the speakers here.
Registration for the Bucharest conference costs USD 100. "Applicants are reviewed based on the data they have to fill in and on the answers to two essay questions. We're looking for people who are likely, in our judgment, to be a strong contributor to the TEDxBucharest community and/or the ideas discussed at TEDx -- and projects that come out of the conference," according to the organizers.
See picture from the previous TEDxBucharest event earlier this year here.
TEDx Banat is also expected to start on October 15, according to data on the TED website. A [email protected] event is also announced on the TED website.
Meanwhile the TED.com website is offering Romanian subtitles to some of the speeches, which caters more to Romanian viewers.
TED is a small nonprofit devoted to Ideas Worth Spreading. It started out (in 1984) as a conference bringing together people from three worlds: Technology, Entertainment, Design. Since then its scope has become ever broader. Along with two annual conferences -- the TED Conference in Long Beach and Palm Springs each spring, and the TEDGlobal conference in Oxford UK each summer -- TED includes the award-winning TEDTalks video site, the Open Translation Project and Open TV Project, the inspiring TEDx program and the annual TED Prize.
In the spirit of ideas worth spreading, TEDx is a program of local, self-organized events that bring people together to share a TED-like experience. At a TEDx event, TEDTalks video and live speakers combine to spark deep discussion and connection in a small group. These local, self-organized events are branded TEDx, where x=independently organized TED event.
Normal