Ice Hotel near Balea Lake getting ready for December opening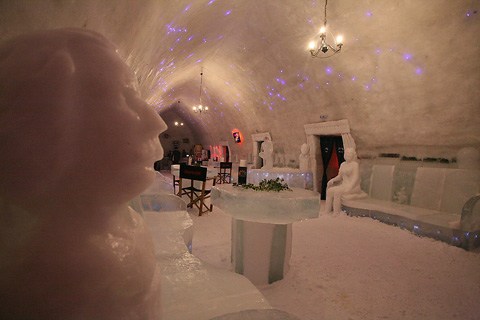 The ice hotel near Balcea Lac in the Carpathian Mountains will be inaugurated on December 24 this year and will be opened four tourists until April 30 next year.  The price of a room in the Ice Hotel will be of RON 150/person. This year, 14 rooms made of ice will be available. An ice bar, an ice restaurant and ice statues will also be included in the hotel.The hotel will cover 660 sqm this year and each room will have a double bed.
The Ice Hotel is one of the favorite attractions for tourists in Romania. The first Ice Hotel was built in 2006 and has been a yearly destination ever since. At the time, it was the only ice hotel in the south – eastern Europe.
The tourism marketing project for the Ice Hotel was initiated by Arnold G. Klingeis, mayor of the Avrig city.  To reserve a room in the hotel, go here .  Below, a short movie about how the hotel was built in previous years.
Normal