Google includes photos and videos of Romanian revolution in online exhibition on end of communism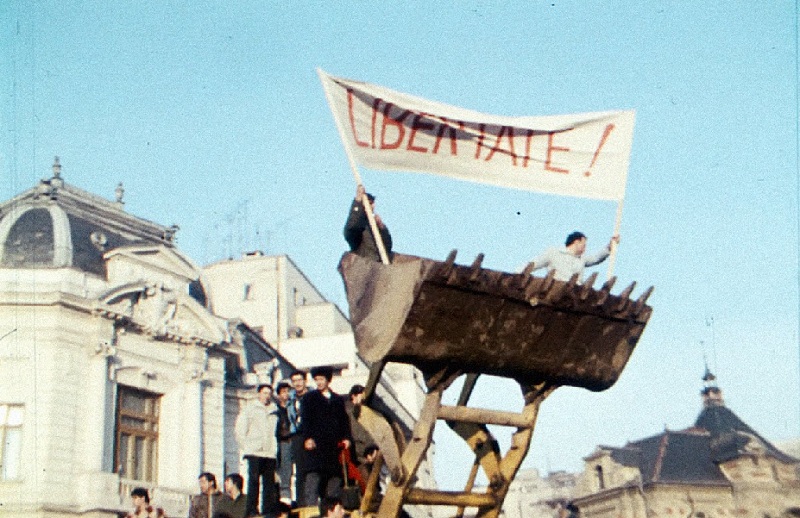 The Google Cultural Institute is marking the anniversary of the fall of the Berlin wall with a series of online exhibitions. Produced in partnership with various organizations, including Romanian television TVR, the exhibitions use photos, documents, video and personal accounts to retell the story of the momentous event that shook the world and redrew Europe's political map more than 20 years ago.
The revolution in Romania is well represented – there is a blow by blow account of the overthrow of Communism, with photos and video of news broadcasts, as well as exhibitions on the revolution in Timisoara and Bucharest. Each exhibition provides fascinating images and broadcasts from the time, with quotes and insights from people directly involved with the uprising in Romania. The Romanian section is completed by an exhibition charting the trial and almost immediate execution by firing squad of tyrant Nicolae Ceausescu and his wife Elena.
See Google's online exhibitions.
photo source: Google Cultural Institute, Bucharest, City of Victory exhibition
Normal