Goethe Institute in Bucharest moves to new HQ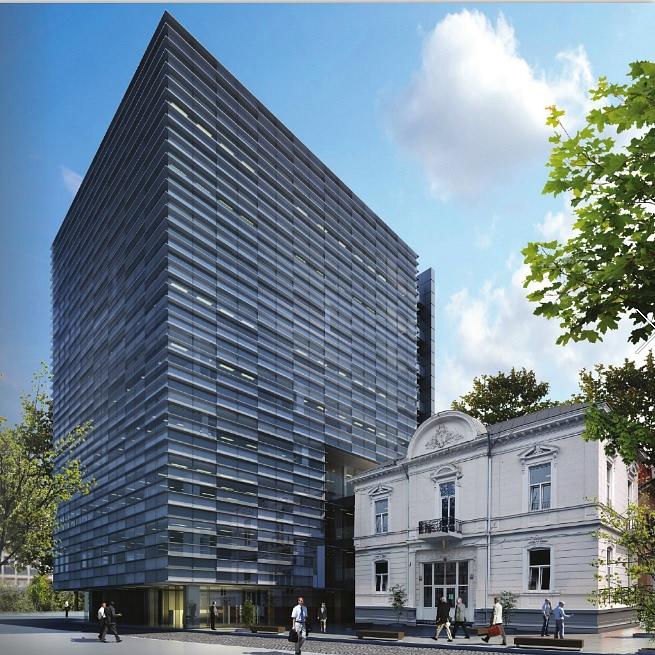 The Goethe Institute in Bucharest will move, beginning July 24, into a new and larger HQ.
Last year, the institute pre-leased 30% of the D'OR office building, at 32 Calea Dorobantilor, for this purpose.
D'OR Offices is made up of three buildings: a restored heritage building, a multi-functional pavilion building, and a class A office building.
"Our wish was to find a place where we could offer cultural education in a larger and more modern area that stimulates interactive learning and where we would have more space for our own cultural events and for the library. We decided to pick a building that was to be built from the ground […]. It is located in a neighborhood of cultural institutes, of the French Institute, the British Council," Evelin Hust, the director of the Goethe Institute in Bucharest, said, quoted by Agerpres.
With the move, the institute functions in three spaces. The administrative offices and the culture departments of the institute will be located in the HQ of the former German Kindergarten 85, a historical building. In the office building, the institute will run the German-language classes, while in the pavilion it will make use of an events hall of over 100 sqm. The institute's library will take up the first floor of the pavilion.
"The library in the new space will have a new concept. We will have a games area, and we would also like it to be a co-working space, where freelancers, students, artists and all those interested in culture can come and work or simply spend time with colleagues," Hust explained.
The official inauguration of the new space will take place on October 5 and 6.
Normal