News from Companies
Genesis Property: Siemens S.R.L. will reach 20 years of occupancy in West Gate Business District with a new 5-year lease extension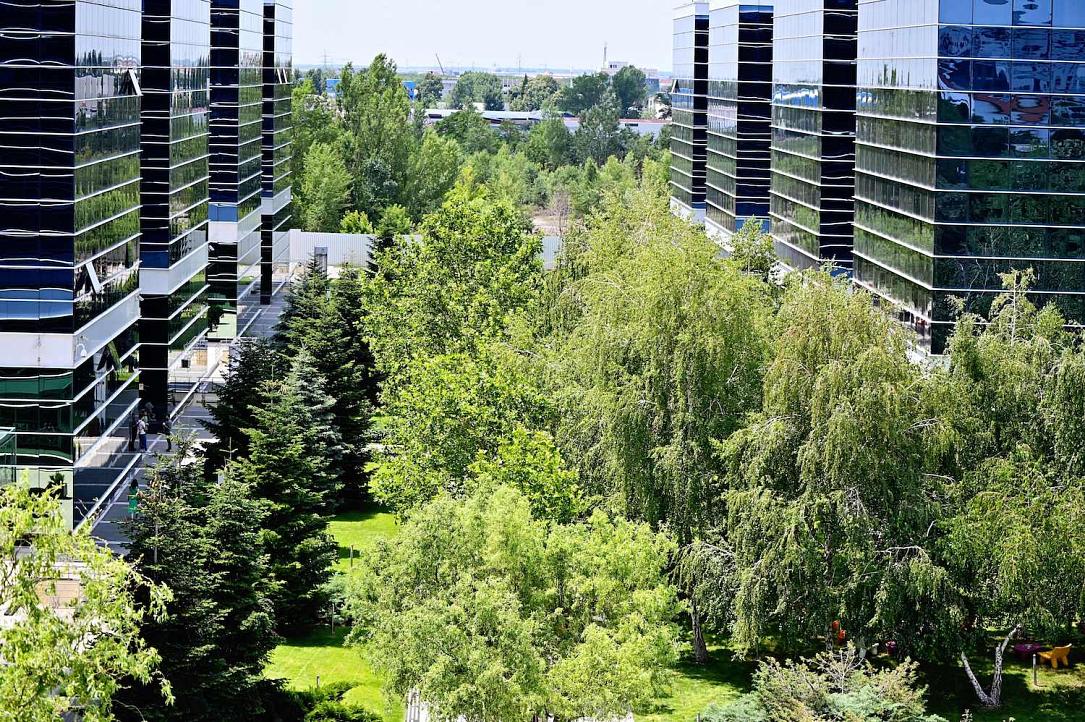 Siemens S.R.L., the local subsidiary of the world-renowned German technology group, has agreed to extend its existing lease with Genesis Property, thus securing its presence in West Gate Business District for the next five years. This significant contract extension underlines the importance and long-term benefits of the solid and sustainable collaboration with Genesis Property and serves as recognition by Siemens of West Gate Business District as a high-class business hub with an exceptionally lucrative outlook.
The commitment to remain at this location for a fourth lease cycle, is made following a rigorous market analysis, which confirms that West Gate represents the optimal location for Siemens' development in the near future.
"We are pleased to announce the extension of our partnership with Siemens S.R.L. for another five years in West Gate. For Genesis Property, this is a validation of our consistent investment and development strategy running for over two decades. The constant modernization of the buildings in our portfolio, the alignment of our equipment and technologies with the highest energy efficiency standards in the industry, as well as the continuous training of our service and Facility Management staff, fuel the confidence for solid and long-lasting partnerships with the tenants of our business parks. This new contract extension reflects Siemens' confidence in the quality of service and exceptional facilities we offer, as well as our ability to meet their future development needs in a dynamic and competitive business environment," said Liviu Tudor, Chairman, Genesis Property.
The Siemens Group is globally recognized for its commitment to providing innovative technology solutions in industry, infrastructure, transportation and healthcare. By staying in West Gate Business District, Siemens S.R.L. consolidates its strategic position and continues to benefit from the park's advanced infrastructure, high-quality facilities and Class A energy efficiency.
"Our decision to extend the lease in West Gate Business District highlights the importance we place on an excellent location for our long-term business. We continue to invest in innovative technologies, and West Gate provides us with the proper environment for our development in a modern and efficient framework," added Daniel Barciuc, CEO, Siemens S.R.L.
One of the main selection criteria for choosing West Gate Business District as a host for the next five years was the building's inclusion in the highest energy efficiency class – class A. Genesis Property continues to place significant investment emphasis on its buildings, with the immediate objectives of increasing energy efficiency and reducing carbon emissions, and is in the advanced process of obtaining nZEB, BREEAM Outstanding and IMMUNE Building Standard™ - Resilient certifications, the latter standard having been developed by Genesis Property to evaluate and certify a building's resilience to health risks.
West Gate Business District stands out not only for its high-quality and energy-efficient office buildings that meet the highest industry standards, but also for its diverse range of services, options and amenities. The hub comprises five buildings, each of them with a usable area of 15,000 sqm, with class A, high-quality offices and auxiliary spaces. Furthermore, in West Gate, tenants, residents and visitors enjoy restaurants, an outdoor swimming pool, 4-star accommodation, a tennis court, running track and various other facilities. With over 12,000 square meters of green spaces, comparable to half of Kiseleff Park, West Gate Business District is establishing itself as an SDG landmark and one of the most attractive and important business centers in Bucharest.
About Genesis Property
Genesis Property is one of the most important owners, developers and operators of class A office buildings in Romania, with over 20 years of experience in the real estate industry and the first real estate group in the country to become a signatory and support the promotion of the 10 Principles of The UN Global Compact on human rights, work, the fight against climate change and environmental protection. The company owns and manages YUNITY Park and West Gate Business District, with over 150,000 square meters of office space occupied by major companies such as HP, Accenture, Societe Generale, Citibank, Ericsson, Garanti BBVA, Infineon, Luxoft, Yokogawa, Siemens and Alpha Bank , where more than 15,000 employees work.
*This is a Press Release.
Normal