Former Romanian PM gets two-year jail sentence for corruption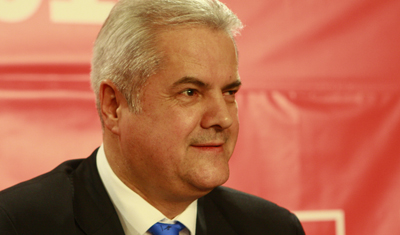 Former Prime Minister Adrian Nastase (in picture) was sentenced to two years in prison following a case dubbed the "Quality Trophy'. He was accused of having financed his election campaigns with funds collected for the symposium 'Quality Trophy', organized by the State Inspectorate for Quality in Construction. The court's decision can be further appealed.
The trail lasted over three years and involved 900 witnesses and 48 court hearings. Participation fees for the symposium in 2004, totaling EUR 1.6 million, went to four companies, controlled by two members of Nastase's entourage. Adrian Nastase, a former leader of the Social Democratic Party (PSD), served as PM when the PSD were in power between 2000 and 2004.
Nastase is also being investigated in a case known as 'Aunt Tamara'; again, for corruption.
(photo source: Adriannastase.ro)
Normal