New travel series features Romania's Alba Carolina citadel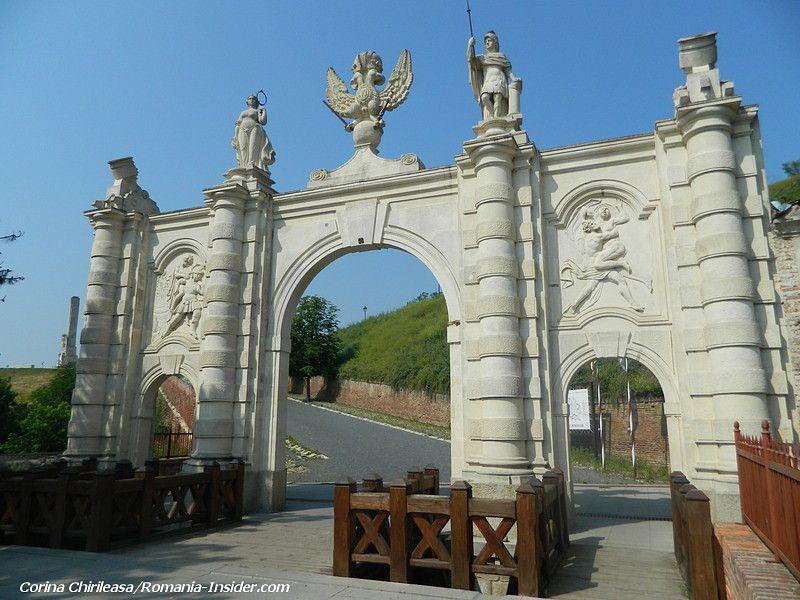 The Alba Carolina citadel, in central Romania's Alba-Iulia, is featured in the TV travel series Flavors of Romania.
The series was filmed by British Charlie Ottley, known for the Wild Carpathia series, which promoted the wild landscapes of Romania and featured an interview with Prince Charles of Wales, among others.
The filming of the new eight-part series on Romania was announced last year, when it was revealed that Ottley and his team made a first stop in Oltenia, a region in southwestern Romania.
Now, the recently-released teaser video for Flavors of Romania features an aerial view of Alba Carolina, the largest Vauban-type citadel in Romania. In Alba-Iulia, Ottley filmed the guard ceremony at the citadel and a re-enactment of the Roman guard ceremony.
Flavours Of Romania intro from Charlie Ottley on Vimeo.
The Vauban fortress was built between 1715 and 1738, after the Habsburg conquest of Transylvania. The city of Alba-Iulia hosted various important moments of the local history. More recently, it hosted the Great Union of 1918. Later on, in 1922, King Ferdinand and Queen Maria were crowned in Alba Iulia, at the Orthodox Cathedral, as sovereigns of the united Romania.
Each part of the Flavors of Romania series will feature a historic region of the country. It is meant as a "a dazzling road trip commemorating the food, the culture and the timeless beauty of Romania." It will also show "how and why this extraordinary country, with its breathtaking landscapes should be protected, nurtured and celebrated for the people who live there, and those who can't."
Travel Channel and Wild Carpathia presenter Charlie Ottley also contributed articles to The Daily Express, Food & Travel Magazine, and The Mail.
British Travel Channel features Romania in 'Wild Carpathia' documentary
Re-discovering Alba Iulia, the Romanian city where history comes to life
editor@romania-insider.com
Normal