First five-star thermal spa complex opens in western Romania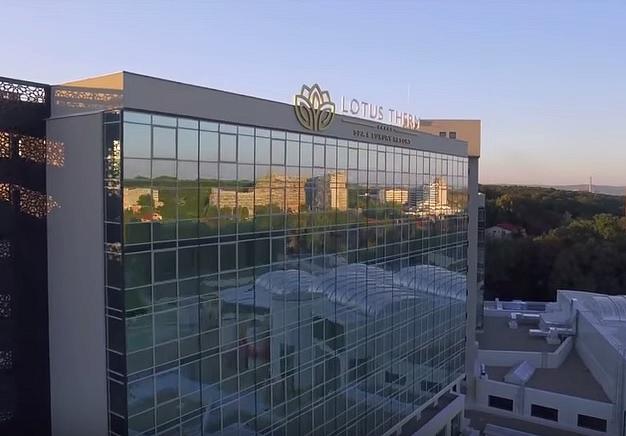 The first five-star thermal spa and wellness complex opened on Saturday, October 10, in the Romanian resort Baile Felix, close to Oradea, in western Romania.
The complex, which is called Lotus Therm Spa&Luxury Resort, required a EUR 29.3 million investment and three years of development work.
The complex, which covers some 47,000 sqm, includes four areas: a hotel, a modern treatment base, an entertainment area – aqua park, and a parking. The hotel has 262 accommodation places in a total of 180 rooms, including VIP and Honeymoon apartments, and three conference rooms.
The thermal spa and treatment center is connected to the hotel and offers hydrotherapy, mud packing, electrotherapy, hydrokinetotherapy, as well as cosmetic treatment, various massage therapies, and sauna.
Local company Turism Felix controls the Lotus Therm Spa&Luxury Resort. Turism Felix also owns a four-star hotel and three units classified with three stars, as well as thermal pools all located in Baile Felix. The company had EUR 11 million in revenues last year and currently has a market capitalization of EUR 21 million.
Romanian investment fund SIF Transilvania controls 63% of Turism Felix and financed most of the investment in the new spa complex. SIF Transilvania manages about EUR 250 million worth of net assets, a large portion of which are in the hotel sector.
Romania's spa resorts need EUR 1 bln investments
Normal