Biggest Romanian mall owner adds office tower to his first mall in Iasi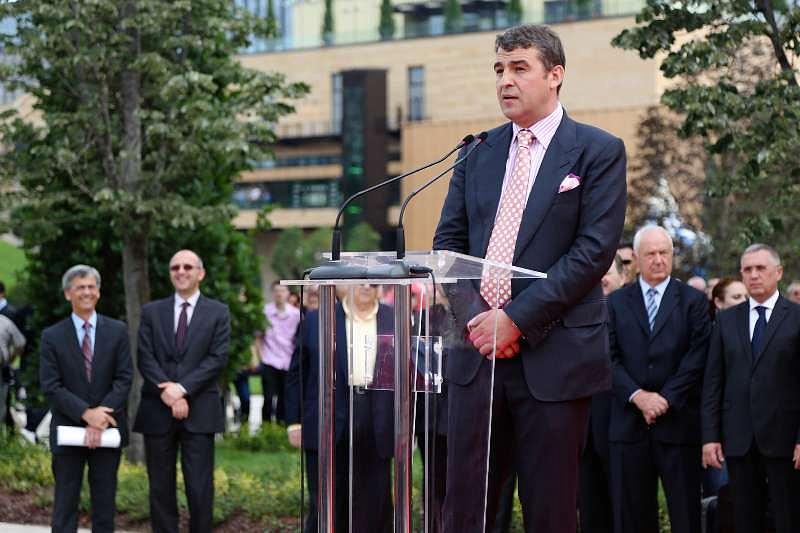 Iulian Dascalu, the Romanian entrepreneur with the biggest portfolio of shopping malls in the country, wants to expand his Iulius Mall project with two new buildings, one of which would be 120 meters high, Economica.net reported.
Iulius Mall Iasi is the first shopping center Dascalu developed and one of the first malls in Romania. The mall is currently in the portfolio of Iulius company, a joint venture between Iulian Dascalu and South African investment fund Aterburry.
The Iasi City Hall and City Council will discuss granting a zonal urban planning (PUZ) for the Iulius Mall expansion. According to the documents, the project will add a 26-floor tower that will be 120 meters high, in the mall's parking area. The tower will most likely include offices, in line with Dascalu's other projects, which are a mix of shopping and office spaces.
Iulius Mall is located next to one of the biggest student campuses in Iasi, therefore, it is an attractive location for companies looking for new workforce. The land that the investor will develop has over 32,000 sqm.
Iulian Dascalu has another skyscraper under development - an 155-meter office building in the Iulius Town project in Timisoara, which will become the tallest building in Romania when completed. The current record is held by the Sky Tower office building in Bucharest (137 meters).
Dascalu is planning an even higher office tower in a EUR 2 billion mixed project that will be developed around the Romexpo exhibition center in Bucharest, in partnership with the Romanian Chamber of Commerce and Industry.
(Photo courtesy of the company)
Normal
For a decade, Romania Insider has been your platform of choice for reliable information on all things Romania. We have always been proud of our ability to bring you bias-free reporting but this hasn't always been easy. We have been thinking about making some changes and can't imagine doing this without your feedback.
For this, we would appreciate it very much if we could borrow 2 minutes of your day to fill out this survey.
Thank you for reading Romania Insider!