French President: Romania should discuss reforming Schengen area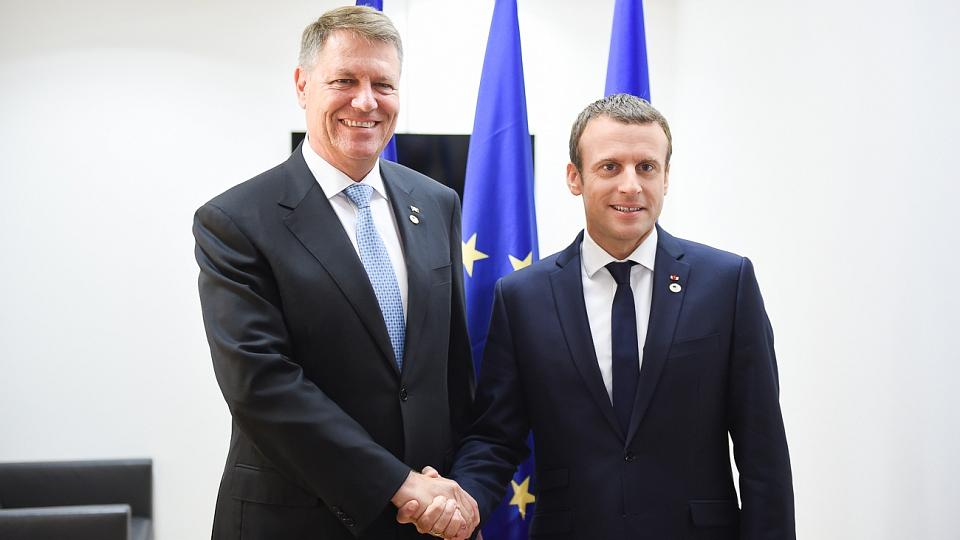 Romania has every right to demand entry into the Schengen area, said French President Emmanuel Macron on Thursday, during his official visit to Bucharest.
However, he also said that the Schengen area is not "working well at the moment," and invited Romania to take part in the discussions about reforming the free movement area.
"You've been having the right to request entry into the Schengen area for years now, and you have recalled this, and I know how important this is for you. I have no ideology in this respect, I am totally open to this subject. But I have to be honest, the Europe of the Schengen area is not working well and, of course, we can't be happy about it," Emmanuel Macron said.
The French President made the statement during a joint press conference with Romanian President Klaus Iohannis, organized after a one-hour talk between the two heads of state.
The Romanian President said that Romania "was already acting de facto as a responsible state of the Schengen area, taking part in the joint efforts to strengthen the Union's external borders."
"Romania's accession will strengthen the security of the Schengen area and will send a strong signal in support of the European construction," Iohannis added.
Klaus Iohannis also said that the French President could find an authentic partner in Romania, deeply attached to the European idea and fully involved in the efforts to revive the European Union.
"Romania is today, ten years after becoming e member, a mature Member State with a very powerful pro-European profile, that wants to be a re-founding member of the European Union," he added.
Emmanuel Macron also talked about the revision of the posted workers directive. However, when asked about this topic, President Iohannis said that he couldn't say whether he agreed or not with how this directive should be reviewed, but that he believed that this directive could be improved.
"We have to see things as they are. There is, on the one hand, a great dissatisfaction in France related to workers who appear to be trying to circumvent the system rather than fit into the system, on the other hand we can see that there are many people in Eastern Europe, for example in Romania, who want to work in Spain, Germany, France. If this is the case, it is very clear that we need to improve this directive," Iohannis said.
The two Presidents also talked about strengthening the strategic partnership and the bilateral relations.
Emmanuel Macron arrived in Bucharest on Thursday, August 24, for a one-day visit. He agreed to visit Romania at the European Council meeting on June 23, when Iohannis invited him to Bucharest.
Irina Marica, irina.marica@romania-insider.com
Normal