Fuel station explosions: Romanian anticorruption prosecutors open investigation into authorization of LPG station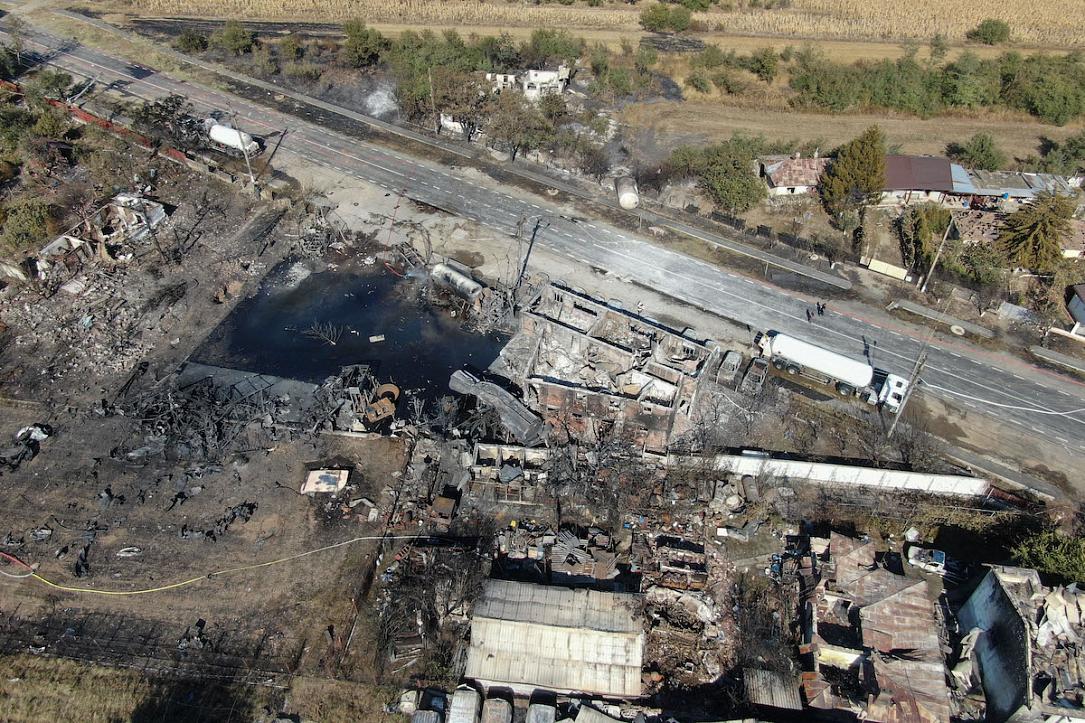 The National Anticorruption Directorate (DNA) opened two criminal investigations targeting the authorization of the LPG station in Crevedia, a town close to Bucharest, following the two blasts that killed two and injured many more.
The in rem investigations relate to abuse of office and, at this time, are carried out without any specific suspects.
"This stage does not involve accusing any person, it only signifies the establishment of the procedural framework that allows for the gathering of the necessary evidence to assess whether a criminal offence has occurred or not," DNA said.
DSU head Raed Arafat stated that the company operating the LPG tanks that exploded was no longer operational by law as "it no longer had permits or authorization." He also told Digi24 that there are tanks in the Crevedia location that are still leaking. The leaks, however, are minor and are being monitored by firefighters, with the surrounding area cordoned off.
"They must let the leaks run their course and conclude the situation. [...] The explosion could have been much larger if other tanks had also exploded, which is why the cooling operation during the fire was extremely important, especially since you couldn't extinguish that particular fire. That specific fire doesn't go out because when you put out the fire, the LPG becomes heavier, pools, and remains on the ground for a while, and any source of ignition leads to explosions. The fact that they let the fire burn but cooled the surrounding tanks was the normal approach," Arafat said.
The LPG station belongs to the company Flagas SRL, which, over the last 5 years, has had numerous contracts with town halls mainly led by the Social Democratic Party (PSD) in the south of Romania. According to Romania's prosecutor general Alex Florența, cited by Hotnews.ro, after the closure of the station in the autumn of 2020, the company - which has 25 branches throughout the country - was supposed to use the location in Crevedia solely as a parking spot for tanks, but routine transfers of LPG from tanks were taking place there, despite the lack of any authorization.
The initial explosion, investigators revealed, was triggered by a driver who tried to transfer gas with a hose into another empty tank.
A report by the Emergency Situations Inspectorate from 2020 highlights the irregularities found at the company in Crevedia during the inspection that took place that year. Firefighters found that the company was using non-approved pumps and was not complying with the legal distance from houses and power lines.
The owners of the company operating the LPG location in Crevedia expressed their concern for the victims of the blasts in an official reaction.
radu@romania-insider.com
(Photo source: Inquam Photos/George Calin)
Normal