Deadly blasts at Romanian fuel station: LPG transferred from one tank to another before explosion - preliminary report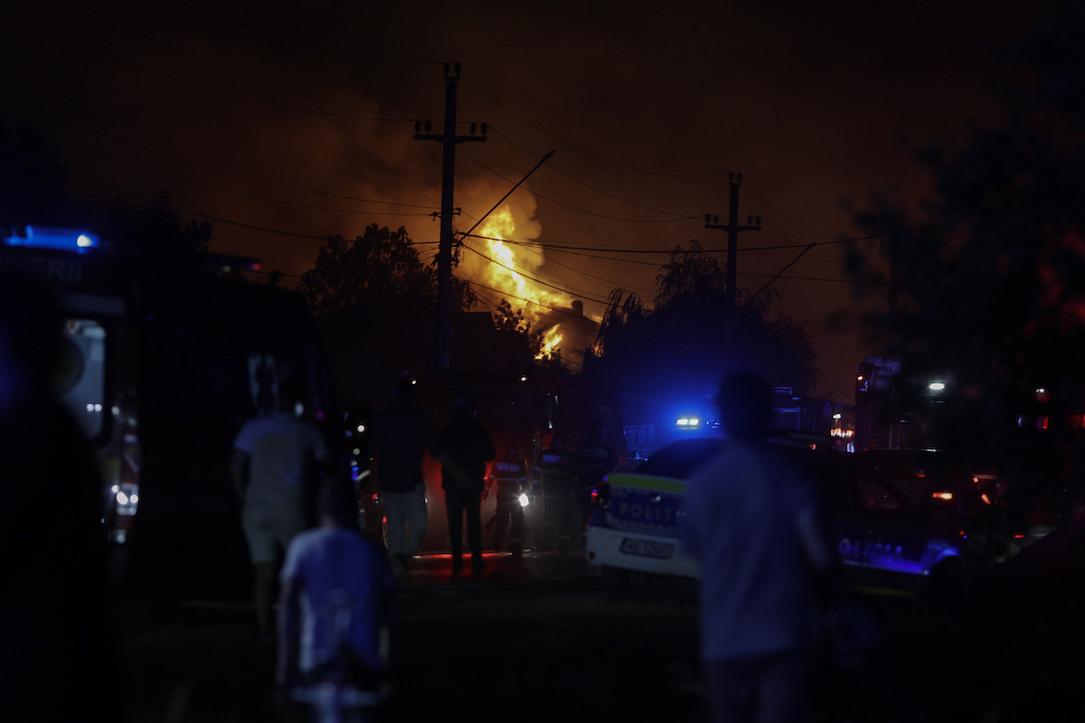 The preliminary investigation into the deadly blasts at the fuel station in Crevedia, not far from Bucharest, revealed that the employees used to make LPG transfers there, although the station no longer had a permit to function. According to findings presented by prosecutor general Alex Florența, LPG was actually being transferred from one fuel tank to another before the first huge explosion.
The LPG fuel station lost its fire safety (ISU) permit in 2020, the prosecutor general said on Sunday, August 27. However, investigators found that the employees continued to make transfers of liquefied natural gas from one tank to another or other containers, even after the station's closure.
Two empty fuel tankers were parked at the gas station on Saturday. A third one came later, which had a locked wheel, which is why it needed to transfer the load to another tank, the prosecutor general explained, quoted by Biziday.ro. During the transfer, a source of fire appeared under the tank where the gas was supplied.
The employees and the tankers' drivers noticed the fire and tried to stop the traffic on the nearby street, fearing a potential major incident. A massive explosion rocked the LPG station shortly after, injuring seven people. One man also died after a heart attack.
The police and firefighters started to arrive at the site not long after, trying to put out the fire. That's when the second explosion occurred, much bigger than the first. Dozens of people were seriously injured in the second blast, most of them firefighters, while houses nearby were seriously damaged. One of the victims died at the hospital, while several of the injured were transported for treatment abroad to hospitals in Belgium, Italy, Austria, or Germany.
The investigators are yet to establish what started the fire that caused the first explosion, but the investigators don't rule out "the careless throwing of a cigarette." The General Prosecutor's Office is currently investigating the deadly incident.
The company that owns the station is controlled by the son of a Social Democrat (PSD) politician – Ion Doldurea, the mayor of Caracal. According to News.ro, he said he decided to withdraw from PSD and "any other political position held."
irina.marica@romania-insider.com
(Photo source: Inquam Photos/Octav Ganea)
Normal