Prosecutors dismantle the most important group of cannabis traffickers in Bucharest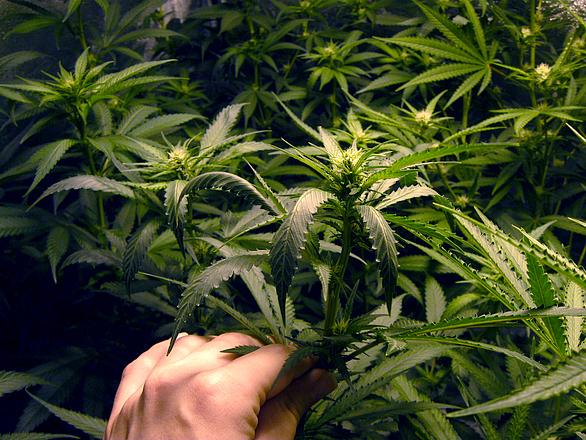 Prosecutors of the Directorate for Investigating Organized Crime and Terrorism (DIICOT) have detained three suspects on Thursday, November 15, in an operation aimed at dismantling the most important group of cannabis traffickers in Bucharest.
The three men are charged with illegal drug trafficking in continuous form and illegal possession of risk drugs for personal consumption.
On November 14, DIICOT prosecutors carried out nine simultaneous home searches in Dambovita county. During these searches, they discovered three indoor crops of cannabis in various stages of maturity with a total weight of about 278 kilograms, complete cannabis crop maintenance systems, about four kilograms of cannabis, complete cannabis preparation and packaging systems, RON 7,800 (some EUR 1,600) believed to have been obtained from drug trafficking, seven mobile phones, sim cards, and a high precision electronic scales, DIICOT said in a press release.
The prosecutors say that the seven members of the group have invested hundreds of thousands of euros in buying the buildings and the land plots in Dambovita county, and in setting up the cannabis crops, which were equipped with the most efficient systems for maintaining and stimulating growth and production. The defendants were living in buildings near the crops.
In the past three years, this network managed to produce and distribute more than two tons of cannabis products in Bucharest and in neighboring counties, DIICOT said. Moreover, to increase their income, the defendants also set up a complex system in a nearby hall, which they used for cryptocurrency mining.
Romanian Police find greenhouse cannabis farm run by four foreign citizens
Irina Marica, irina.marica@romania-insider.com
Normal