Romania's Chamber of Deputies adopts changes to criminal procedure code in late evening vote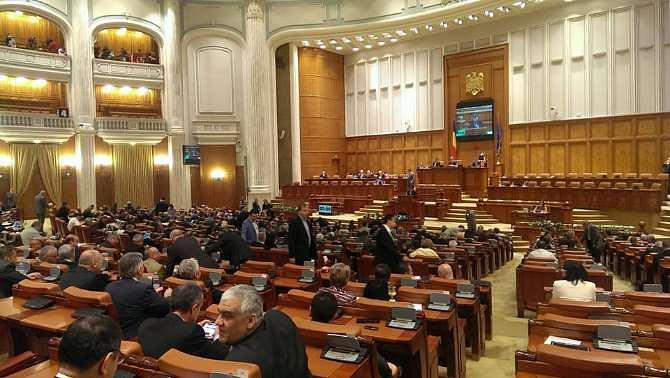 The Chamber of Deputies voted on Monday evening, June 18, the controversial changes to the criminal procedure code proposed by the ruling coalition.
The new code was adopted with 175 votes for and 78 against, G4media.ro reported. The special committee in charge with changing the justice laws, led by former justice minister Florin Iordache, sent its report to the Chamber of Deputies after 18:00 and the vote took place during the evening, although the Chamber didn't initially have this on Monday's agenda.
The opposition complained about the lack of debate on the 300-page report. The new provisions of the criminal procedure code favor people targeted by criminal investigations as they limit the possibility to perform wiretaps and shorten the prosecution stage. If prosecutors can't send someone to court within a year, the case is automatically closed.
The new provisions also help many politicians with legal problems, including PSD leader Liviu Dragnea, the president of the Chamber of Deputies, and ALDE president Calin Popescu Tariceanu, the Senate president.
ALDE MP Varujan Vosganian explained the necessity to have these changes adopted saying: "We can't save ourselves one at a time, we must save ourselves all at once. Let's hunt wolves and boars, not stags."
PSD MP Florin Iordache also said that these changes end the abuses and bring normality to Romania. The changes to the criminal code were already adopted by the Senate last week, so they will be sent to president Klaus Iohannis for promulgation.
Romania's ruling party announces major changes to Criminal Codes
Romanian president says some proposed changes to Criminal Codes are unacceptable
Normal