Bucharest Stock Exchange sees robust start in 2023 as international markets recover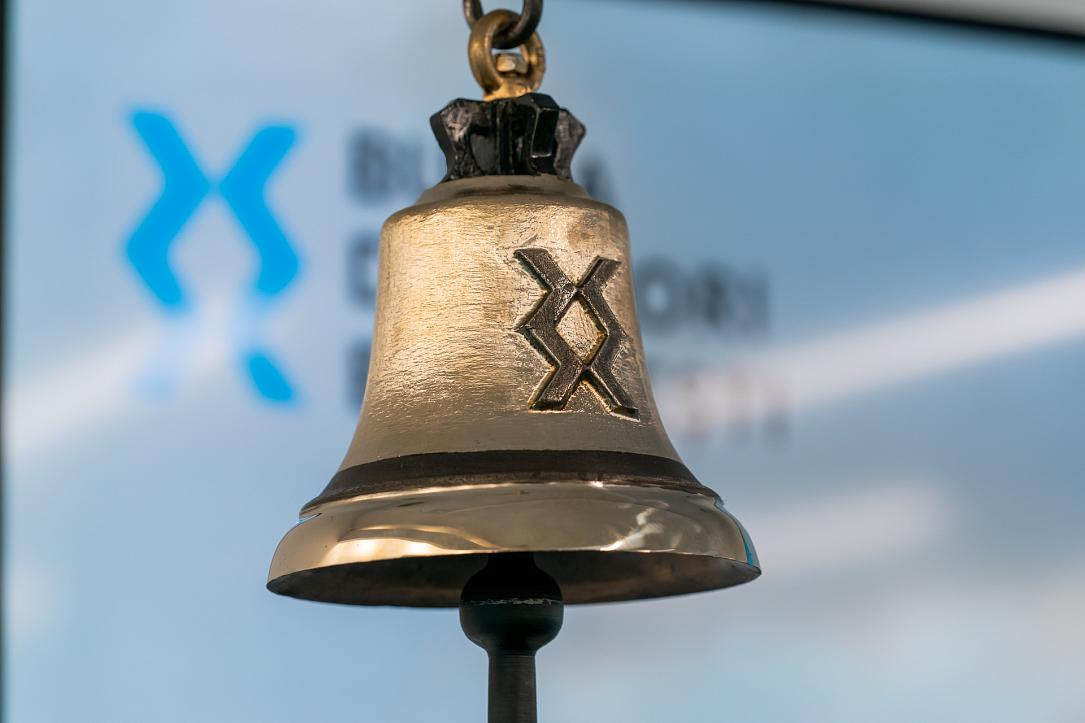 The Bucharest Stock Exchange started the year with significant gains for all of its indices as the international markets, particularly those in Western Europe, recovered after the corrections recorded in the last quarter of 2022.
The BET index, which follows the evolution of the most liquid 20 companies listed on the Bucharest Stock Exchange, has gained 5.86% since the beginning of this year (as of February 21, 2023). The evolution was mainly driven by energy stocks as the BET-NG index, which includes the most important listed energy companies, went up by 8.17%.
The shares of electricity distributor Electrica (EL), oil and gas group OMV Petrom (SNP), and oil transport company Conpet (COTE) have all recorded double-digit increases compared to the end of last year.
However, the BET's top performers so far have been the FMCG distributor Aquila (AQ), up 25% year-to-date, naval transporter TTS (+18,5%), aluminum producer Alro (+16.9%), and medical services provider MedLife (+15.27%). The shares of the Bucharest Stock Exchange (BVB) have also gained 14.7% amid liquidity records reported in 2022.
The Bucharest Stock Exchange also boasts a significant increase in the number of investors in 2022, to 133,000, which is an all-time high for the Romanian capital market operator.
Radu Hanga, president of the Bucharest Stock Exchange, commented: "The capital market started the year very well as reflected by the price appreciation of many listed companies, with the BET index going up by 4% (in January – e.n). The financing rounds carried out through the capital market continue, we already saw a first listing this year for corporate bonds worth almost half a billion lei, and we have clear signals that several companies are preparing to go public. Romania has taken steps to join the Organization for Economic Cooperation and Development (OECD) and the successful completion of this course will bring added value to all Romanian companies who will understand that through better corporate governance they can have access to important resources of capital held by international investors."
Amid the optimism on the BVB's main market, the AeRO market, which hosts smaller but more dynamic companies, also recorded significant growth since the beginning of this year. The BETAeRO index has gained 13.9% year-to-date (as of February 21, 2023).
The evolution of the Romanian market is in line with the trends in the international markets, which have also seen fast recovery after the drops in the last months of 2022. The Western European markets led the pack with increases of around 10% for the German Dax and the French CAC 40 indices. Meanwhile, the American S&P 500 index has gained 4.9% since the beginning of 2023.
editor@romania-insider.com
(Photo source: BVB)
Normal