More than 50,000 people welcome 2018 in downtown Bucharest square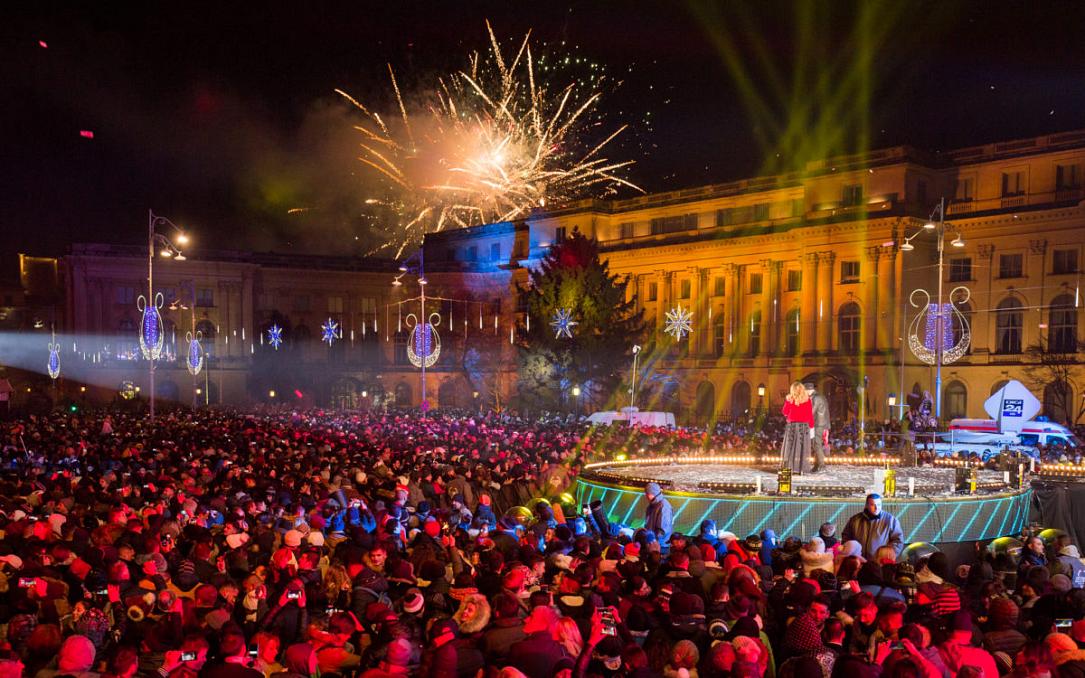 The open-air New Year's Eve party Hit Revelion 2018 gathered more than 50,000 people in Bucharest's George Enescu Square.
The event, organized by the Bucharest City Hall, brought several popular Romanian bands and artists on the stage installed in the square, such as Carla's Dreams, Holograf, Loredana, Connect-R, Zoli TOTH Project, Delia, Voltaj, Florin Chilian, Corina, Vunk, Andra, Directia 5, Randi and Vescan. They played more than 100 hits.
A team of over 100 people worked on organizing this event. Hit Revelion 2018 also meant a stage that covered some 490 sqm, more than 400 sqm of high-resolution led screens that were used both on the stage and in the square to transmit live images from the show, over 220 intelligent lights, and more than 70 km of cables.
The City Hall wanted to organize a Christmas Fair in Victoriei Square last December, and possibly a New Year's Eve party as well. The square is known as the main place in Bucharest where people have been gathering for protests. However, the authorities decided to move the fair after dozens of people protested in Victoriei Square while the organizers were trying to arrange the Christmas Fair. They managed to stop the setting-up of the fair, and even started to dismantle the metal structures the organizers already had in place there.
The first protest of 2018 was organized in Victoriei Square on January 1, with around 300 people chanting slogans against the ruling coalition and the Government. The protesters are mainly unhappy with the way the ruling coalition is trying to change the justice laws. Other protests are to be organized this month.
Irina Marica, [email protected]
(photo by Petru Ivu)
Normal