Bucharest exhibition spotlights era of Communist disco clubs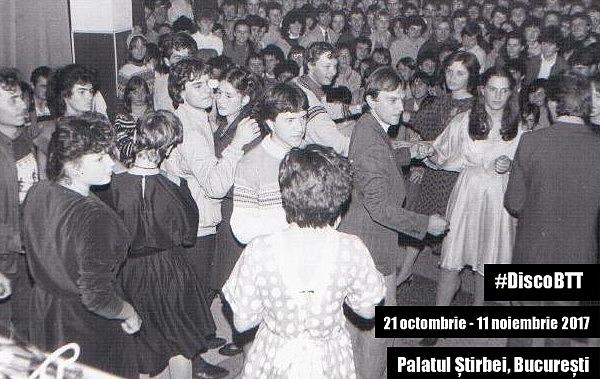 The multimedia exhibition DISCO BTT – Discotecile Comuniste (DISCO BTT – Communist Disco Clubs) is open at the Stirbei Palace in Bucharest between October 21 – November 11.
The exhibition aims to reconstruct a piece of Romania's recent history, that of the disco clubs of the 1970s and 1980s. The organizers say the period is less documented than others and mostly remembered only by those who lived through the two decades. It is set up as a tour through various unconventional spaces, each conceived based on a reality of those decades.
The exhibition space is made up of eight rooms, each adding a perspective on what the period meant to the Communist history. Music, video screenings, photographs, décor, props, prints, and interviews combine to give visitors a glimpse into this chapter of recent history.
The concept of the exhibition belongs to Romanian film director Iulia Rugină, whose most recent film, Breaking News, opened in local cinemas at the end of September. She also directed Love Building (2013) and Alt Love Building (2014). The exhibition is organized by the Control N Cultural Association.
The Stirbei Palace is located at 107 Calea Victoriei. The program of the exhibition models the opening hours of the communist disco clubs. It is open between 18:00 and 20:00 during the week and between 18:00 and 22:00 on Saturdays and Sundays. Entrance is free of charge.
Normal