Brazilian artists turn eastern Romania resort into living museum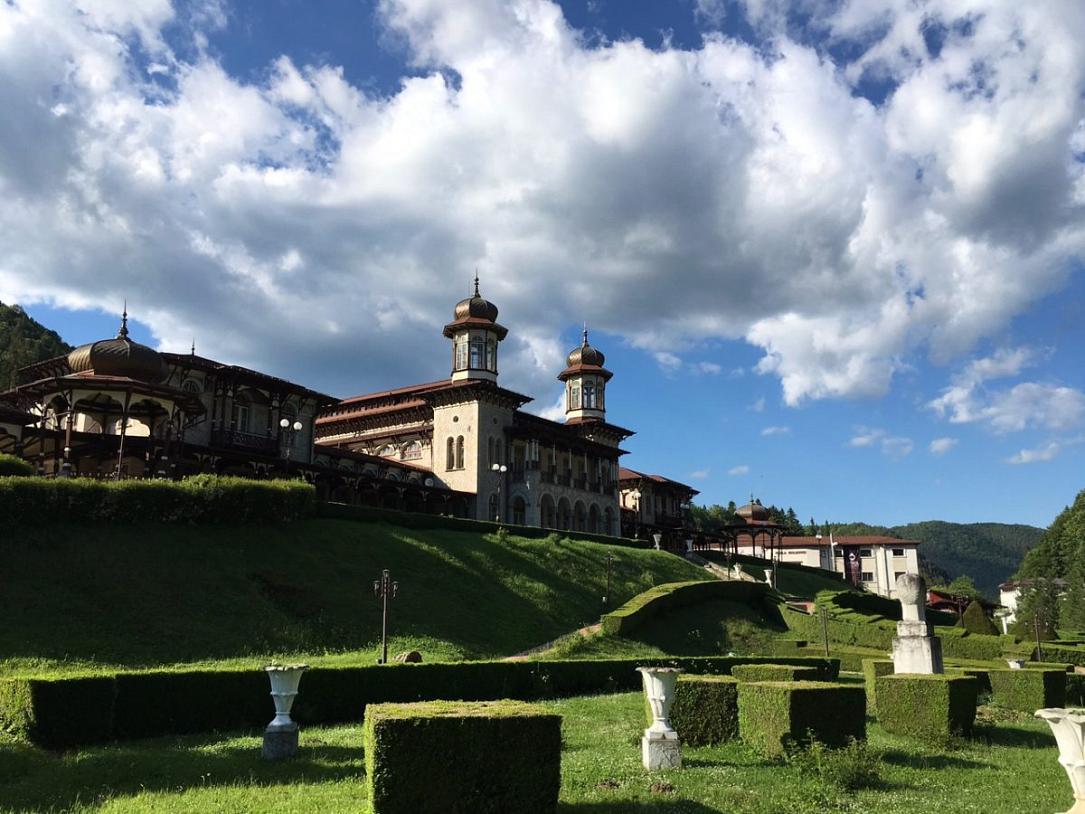 Six Brazilian artists will work between June 27 and July 27 in the eastern Romania resort of Slanic Moldova to create works inspired from local history, geography, and traditions. The project is called InContext and was initiated by Romanian artist Alina Georgiana Teodorescu, a native of the city.
Slanic Moldova is a resort known for its mineral waters. A salt mine is located nearby, in Targu Ocna, 12 km away from Slanic Moldova.
The six artists are Felippe Moraes, Gabriela Gusmão, Ricardo Càstro, Renato Maretti, Liana Nigri, Patricia Francisco and invited curator Daniel Kraichete. They will perform their activities in workshops set up in the historical building of the city's casino (pictured), built in 1894. The workshops will be open to the public, and the artists will deliver various presentations explaining their creative practice and processes.
Their work will end with an exhibition opening on July 22. The exhibition will include the works created in Slanic Molodova and an open-air performance, delivered in a partnership with students from five secondary schools in the area.
The InContext project was designed for artists interested in concepts such as the impact of human activities on the environment, ecological education, sustainable development, community spirit and spirituality.
"The artistic residence programs are incubators for experiment, creation, interaction and collective participation. By initiating this project I want to contribute to creating a long-term cultural context for the city, by placing it on the international map of the creative centers of the world. At the same time, the program has an artistic purpose, of sparking the interest of the local youth for contemporary art," Alina Teodorescu explained.
Normal