Baroque music orchestra launched by Romanian conductor has first concert in Bucharest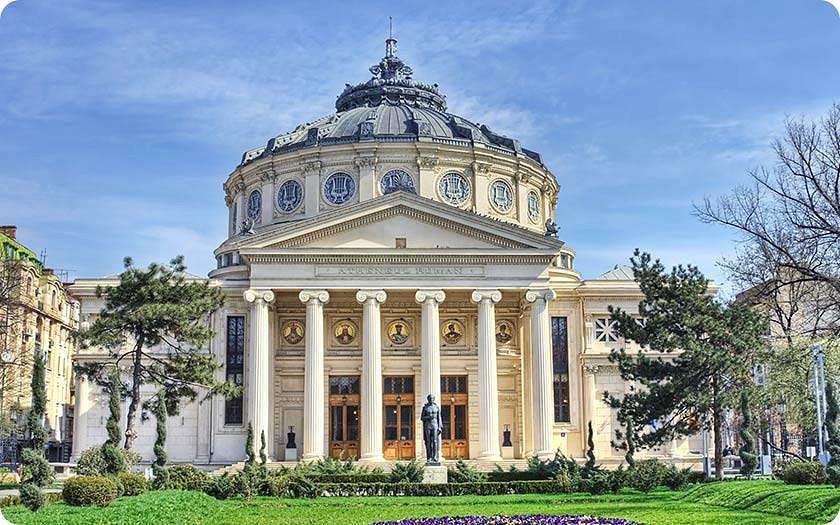 Romanian conductor Gabriel Bebeselea will launch this Tuesday an orchestra of baroque music with a concert that will take place at the Romanian Athenaeum in Bucharest starting 19:00.
The orchestra is named Musica Ricercata Orchestra, and the event represents a premiere for Romania, local News.ro reported.
The concert, called La lumière comique, is part of a series of events marking 150 years since the founding of the George Enescu Philharmonic, taking place during the music meetings Opera FANtastica. Tickets can be purchased from the ticket office of the Romanian Athenaeum.
Romanian conductor Gabriel Bebeselea's project represents a permanent orchestra that brings together 19 Romanian instrumentalists and five foreign instrumentalists specialized in the interpretation of Baroque music, and holders of instruments originating in the pre-classic period. The soloist will be soprano Rodica Vica, an artist established in Vienna who has collaborated with prestigious ensembles of old instruments and conductors.
The program chosen by Gabriel Bebeselea is also a premiere. After researching the archives of manuscripts and their transcript, the young Romanian conductor will bring music from the court of Louis XIV, reconstituted after Jean-Baptiste Lully and Marc-Antoine Charpentier's performances on Moliere's texts.
Irina Marica, [email protected]
Normal