Fox' Bar and Restaurant Review: Kumar's Agra Palace, 47 Pipera – Tunari St.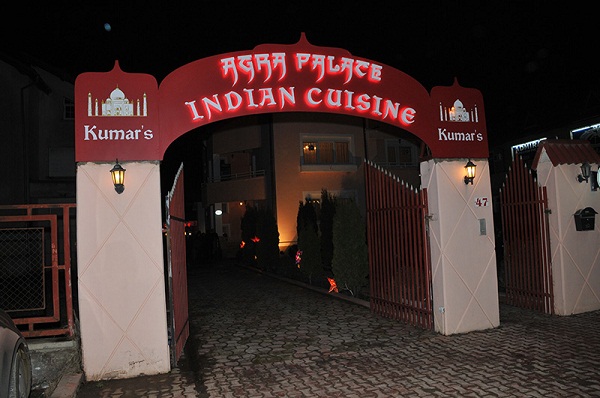 Kumar's Agra Palace
Address: Pipera – Tunari nr 47
Phone: +4 021 350 3114
Web: www.agrapalace.ro
This week we have been researching a British institution, the Indian Curry! Those raised or who have spent time in the UK will know how popular and influential this spicy Asian cuisine has become up and down the land. From a personal point of view, Indian food is something I never get tired of, so I am always in search of a good curry. In my younger days it was often associated with the perfect way to finish off a big Saturday night on the town. When the pubs closed at 11pm it was the chance to get another beer and eat great food.
When I first arrived in Bucharest, high on the priority list was to find a good curry house. After vigorous research in those early days I was beginning to lose hope. Several very average experiences did not live up to my very high expectations. Then, by chance, perhaps even by the Grace of God, one night I drove past Mr. Kumar's Agra Palace in Pipera. At the time I made a mental note and thought this must be tried at some future date. Several weeks later, heading back into Bucharest at around 11pm, I decided to detour through Pipera just on the off chance the Palace was open.
As we approached the front door, it was opened and there was Mr. Kumar, dressed in his chef 's whites and a chef's hat that was so tall it was hitting the top of the door frame.
I knew I had found my Indian restaurant Shangri-la in Bucharest. The location is great. If you happen to live in Pipera; otherwise it's a drive or a cab ride from town but it's absolutely worth the trip.
The restaurant is in a converted modern house divided into 3 floors, totally non smoking on the ground, smoking on the first floor and a very comfortable lounge on the top. There are also private rooms which can be booked for larger groups.
Read more in Fox's Bar Review here.
By Richard Fox
Normal