Andrew Tate's bail request denied by Romanian court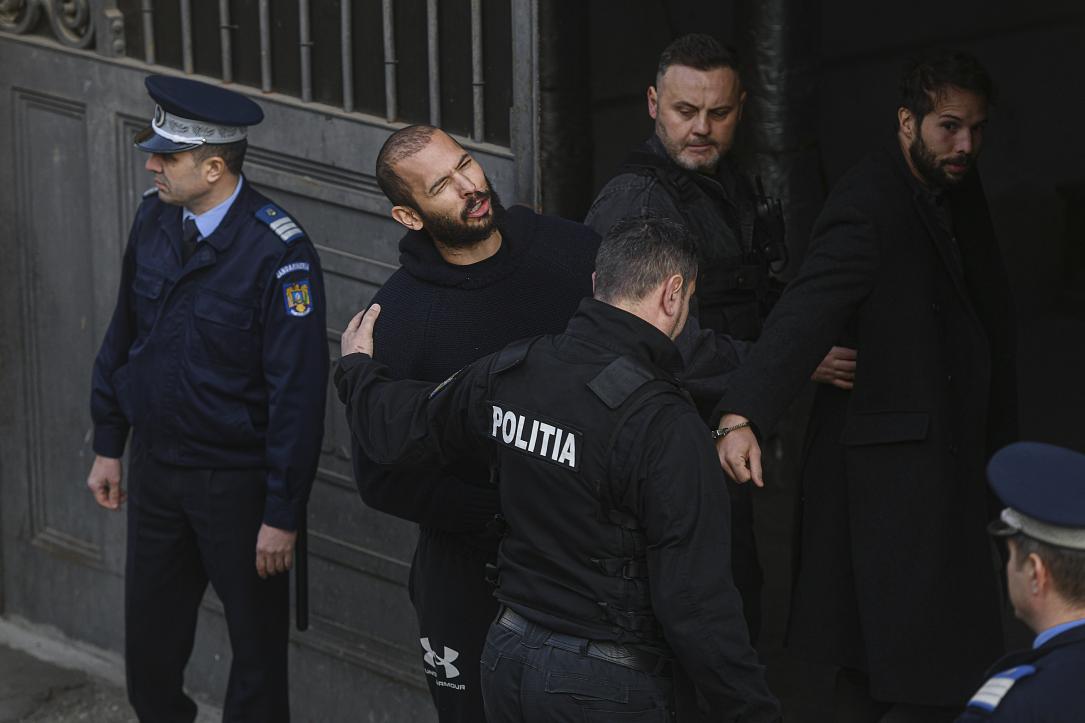 The Bucharest Tribunal turned down a request by social media personality Andrew Tate to be granted bail.
Tate was arrested along with his brother Tristan and two Romanian women in December. Neither the brothers nor the women have yet been charged.
The controversial influencer asked the court to be released on bail, but his request was denied. Romanian courts have previously described Andrew Tate as a flight risk.
So far, the two have seen their detention extended three times, each time adding 30 days. Their current detention is until March 29, but courts can extend detention for up to 180 days in total, according to DW.
Prosecutors allege that the Tate brothers were coercing women into producing pornographic content. A self-declared misogynist, Tate had been living in Romania since 2017.
Romania's public broadcaster TVR reported that Tate had pinned his bail request on the claim that he was ill and the conditions of his arrest were putting his life at risk. He also attempted to get right-wing Romanian lawmakers on his side and tried to intimidate alleged victims. Tate has previously complained about the living conditions in his cell.
(Photo source: Inquam Photos | Eduard Vînătoru)
Normal