Jail cell in Romania is dark, infested with cockroaches and lice, Andrew Tate says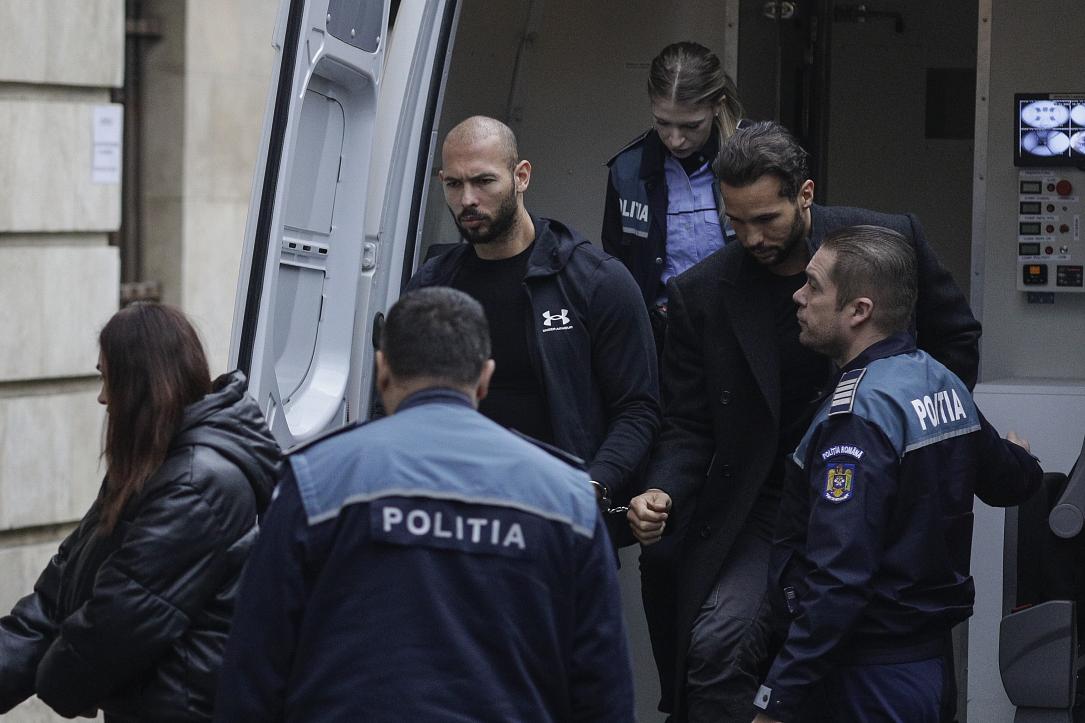 Andrew Tate complained about the living conditions in his cell in Romania in what appears to be an email authored by the kickboxer turned controversial personality.
"They are trying to break me," Tate reportedly said in the mail sent to his subscribers. "Thrown inside a cell without light. Cockroaches, lice, and bed bugs are my only friends at night. When the guards bring me to and from the courtroom, I stay absolutely respectful. They try to pour hatred into my heart."
Tate then vows to never be "broken" and says that his politeness to the guards is his form of rebellion.
The email has been screenshotted and posted on Twitter numerous times, according to Insider. The magazine contacted authorities in Romania but did not hear back. A 2022 report by the European Committee for the Prevention of Torture and Inhuman or Degrading Treatment or Punishment found several jail cells in four different prisons to contain cockroaches and mold and have bed bug-infested mattresses.
A judge in Romania has ruled that Tate and his brother, Tristan, are to stay in Romanian custody until February 27. Their arrest is in connection with an ongoing investigation into rape and human trafficking. Prosecutors say the brothers exploited women and forced them into making pornographic content.
Tate denied the allegations and continued tweeting updates. He also said he welcomes emails from fans.
(Photo source: Inquam Photos | Octav Ganea)
Normal