More than 330,000 vaccinated against Covid-19 at weekend events in Romania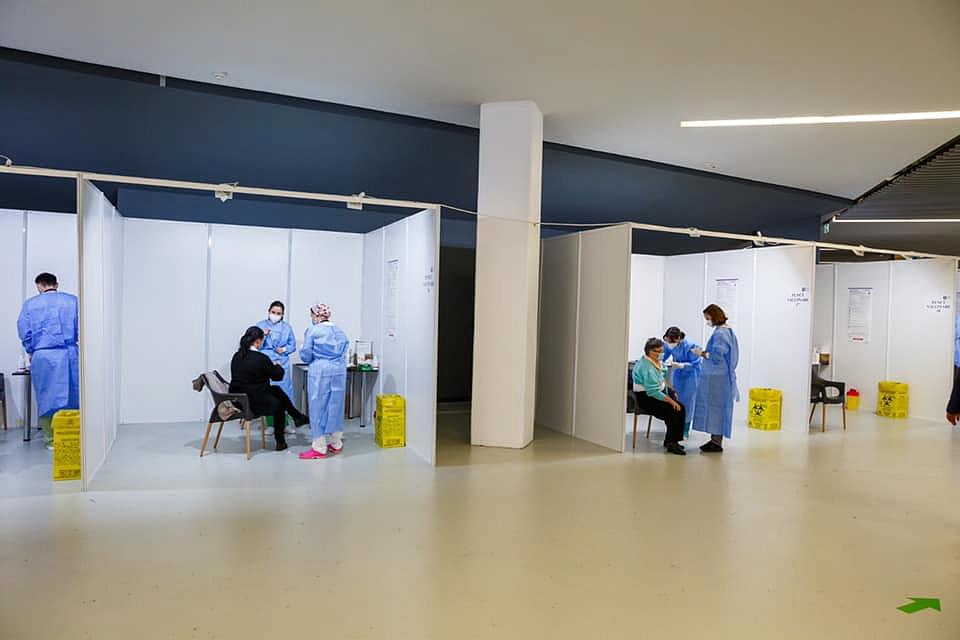 More than 330,000 people received the vaccine against Covid-19 during the past weekend at one of the vaccination events organized in the country, the committee coordinating the national vaccination campaign CNCAV announced.
Following a first "vaccination marathon" organized three weeks ago in Timișoara, in western Romania, and another one in Bucharest the previous weekend, similar events were organized all over the country, allowing people to receive the jab without making an appointment.
The events were held at various landmark sites across the country, such as Bran Castle, Corvin Castle, or the Constanța seafront. Vaccination marathons were also organized with the help of medical universities in Iaşi, Târgu Mureș, or Cluj-Napoca. Other marathons were held on stadiums, as was the case of the events organized at Ion Oblemenco stadium in Craiova or Ilie Oană stadium in Ploiești. People were also able to get the vaccine at drive-through centers or at vaccination points set up inside shopping centers.
A list of the drive-through vaccination centers and the vaccination events is updated on the Government-run vaccination platform here.
Meanwhile, Valeriu Gheorghiţă, the coordinator of the country's vaccination campaign, said having seven million people vaccinated by August is a "realistic" objective. However, this depends on the citizens' willingness to get vaccinated, not just on how the vaccination campaign is organized, he said.
"It is an already communicated target. We are trying to create all the ways to allow a high number of people who want to get vaccinated to do so as simple and easy as possible, to no longer have a bureaucratic system […] Fortunately, we currently have a high enough number of doses to ensure the vaccination of a high number of people. I think this is a realistic objective, we can reach it, but it depends on all of us, not just on the logistics of the vaccination process but also on the people's willingness to get vaccinated," Gheorghiţă said, quoted by Agerpres.
By May 16, 3.92 million people received at least one dose of a Covid-19 vaccine: 2,811,399 were fully vaccinated, while 1,117,282 received the first dose.
COVID-19: 1 mln people vaccinated with at least one dose in Bucharest
(Photo: Municipiul Cluj-Napoca Facebook Page)
simona@romania-insider.com
Normal