Timisoara's Roman Catholic Cathedral to reopen dome after extensive renovation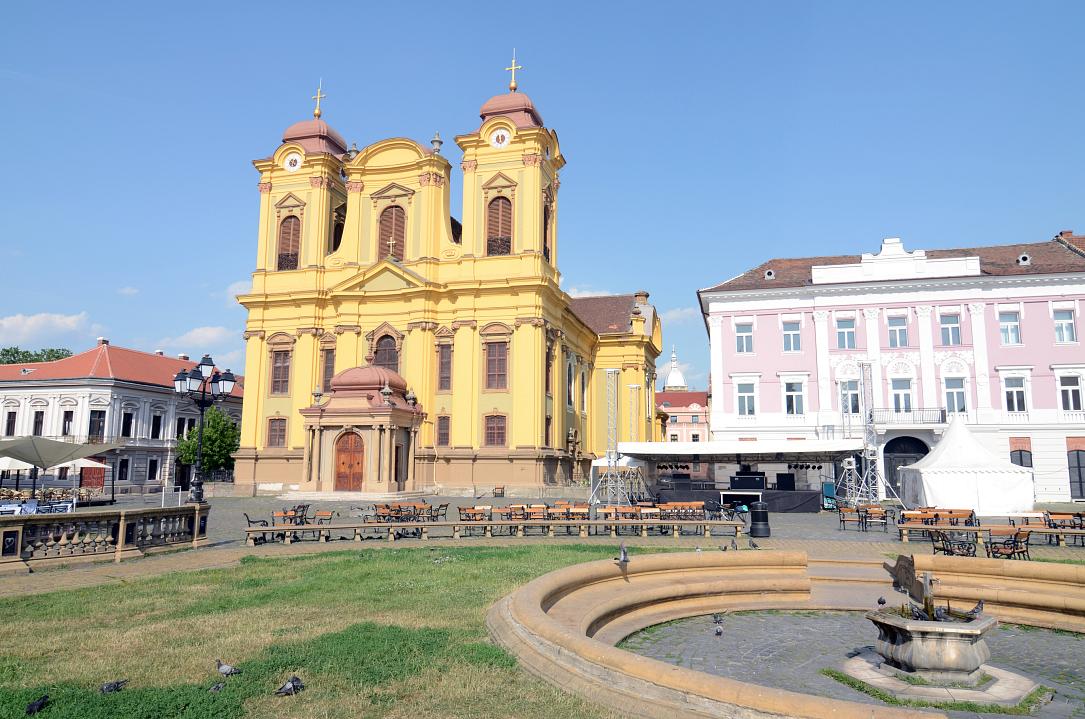 The dome of the Roman Catholic Cathedral in Unirii Square in the Romanian city of Timisoara is reopening after four years of conservation and restoration works, the most extensive in its history, according to Radio Timisoara.
Enormous effort went into carefully restoring every element of the church to its former glory.
"First of all, it is much brighter. It was a very, very painstaking job. I saw how every centimeter was renovated. The difference is that [the dome] is renewed and somehow the beauty shines from every corner of the building. When you enter a cathedral and feel embraced, you feel that you are in the wide love of God, that is the impression it gives me," says Bishop József Csaba Pál of Timisoara.
The Pontifical Liturgy for the rededication of the Cathedral is scheduled for April 22 and will be preceded by a presentation of the cathedral.
"The actual service, with over 20 bishops from various denominations, will begin at 10:00 am. During the Holy Liturgy, we will anoint these 12 crosses from the consecration, the original ones. Why 12? I believe it is because the church is built on the foundation of the 12 apostles," says the bishop.
The service will be conducted in Romanian, Hungarian, and German and will also be translated into Italian. Approximately 250 people are expected to attend the service in the cathedral, while 300 chairs will be set up in Unirii Square for the faithful who wish to watch the event on the outdoor screen.
The Saint George Catholic Cathedral is a historical monument, and its restoration cost EUR 5.5 mln, provided by the European Union.
(Photo source: Cristi111 | Dreamstime.com)
Normal