Teachers' unions in Romania continue strike after rejecting government offer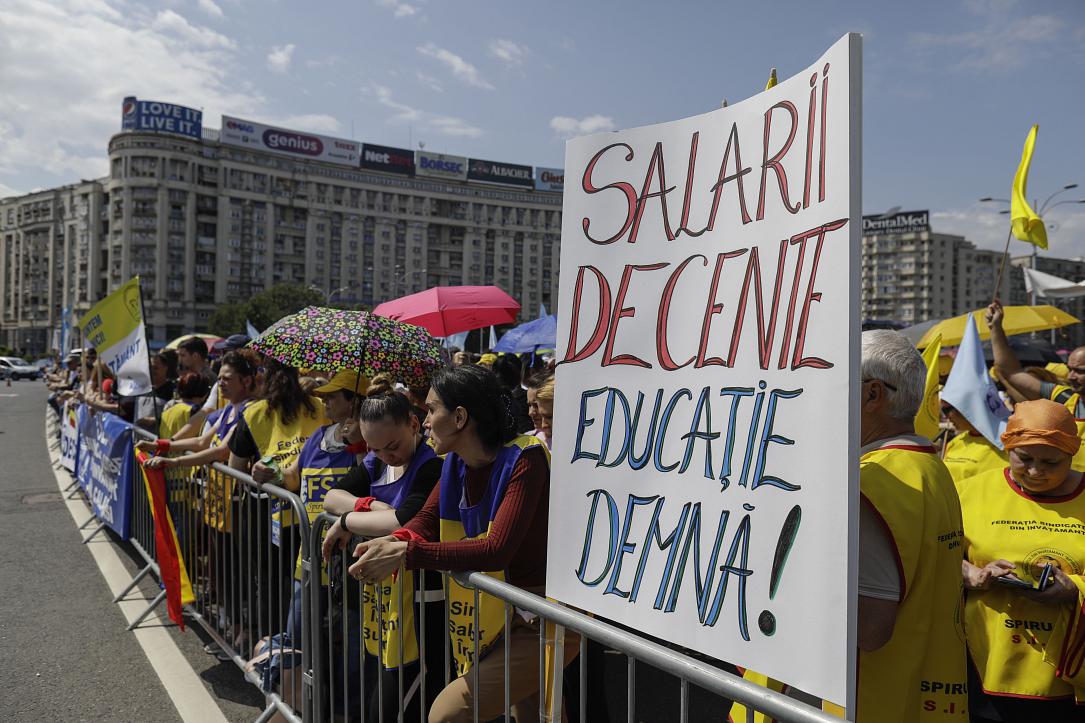 Romanian labor unions in the education sector, currently on strike for higher wages, rejected the government's offer to receive vouchers instead. Teachers will remain on strike as a result, preventing classes and exams from taking place.
Thousands of education workers protested in Bucharest and other cities on Thursday, May 25.
To end the strike, government representatives proposed granting a bonus of RON 1,000 (EUR 200) in June and RON 1,500 (EUR 300) in October for teachers and auxiliary staff. For non-teaching personnel, the executive proposed two instalments of RON 500 (EUR 100) each in June and October.
"Thousands of colleagues say no to this offer. The strike is for dignity, for social status; it is a strike for respect. People don't want these bonuses; they want income for pensions, salary increases, in other words. These vouchers do not contribute to pensions. The government has not understood anything," union representatives say, cited by Biziday.
Union leaders say that teachers in Romania are being humiliated due to their low wages. They also argue that if exams are delayed or canceled, the government is to blame.
(Photo source: Inquam Photos | Octav Ganea)
Normal