Supporters of Romanian far-right party AUR turn violent during protest at Parliament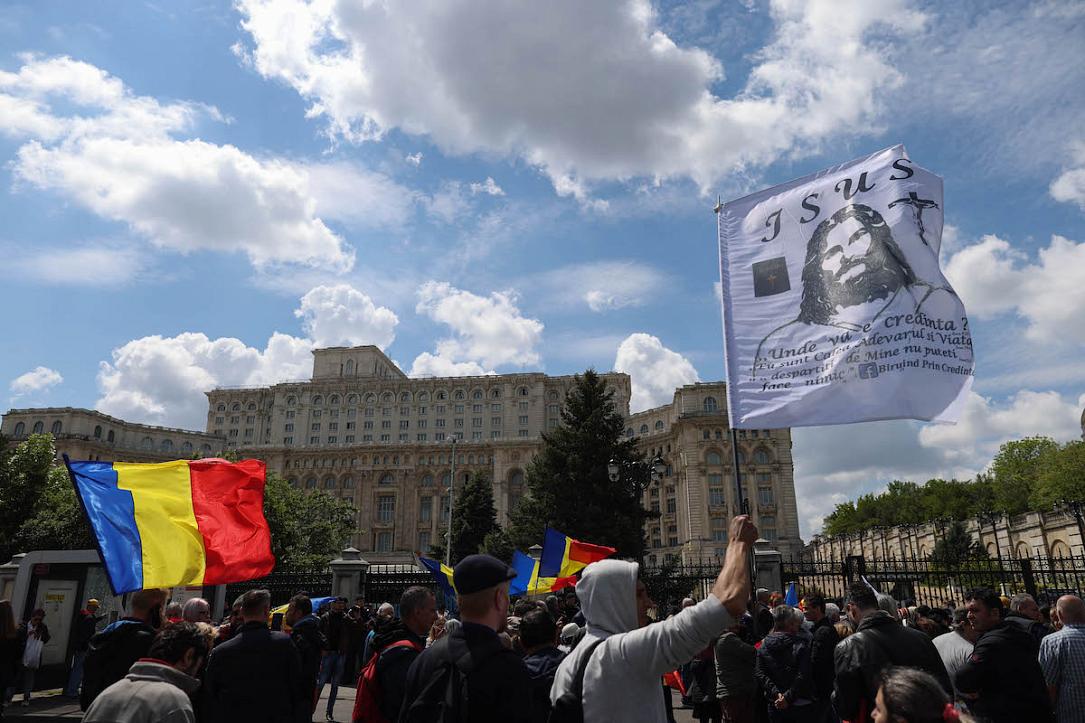 Protesters summoned by the far-right Romanian party AUR have clashed with police and reportedly shoved several members of Parliament during a protest on Wednesday, May 10. The same day, Bucharest police have also opened a criminal investigation after a collaborator of the AUR party attempted to enter the Parliament building with ammunition.
"On May 10, 2023, officers of the General Police Directorate of Bucharest Municipality - Section 17 were notified that a person carrying items that appeared to be ammunition had been identified at the access point of a public institution in Sector 5," the Capital Police announced in a press release.
The person in question, a female collaborator of the AUR group in the Chamber of Deputies, was taken to the police station for further investigation. AUR president George Simion claimed that the several bullets found were keychains. AUR is requesting a technical examination to clarify the situation with the ammunition.
At the same time, an AUR protest took place at the Parliament, during which protesters clashed with the gendarmes. The Romanian Gendarmerie announced that the protest was illegal, but the protesters refused to leave.
"You're lucky they all left their knives at home," an AUR MP part of the mob allegedly said to the officers at one point. Later on, he told Digi24 that wearing knives is customary in his native region of Romania.
The protest at the gates of the Romanian Parliament became more violent as former liberal PM Ludovic Orban attempted to go through the crowds and enter the building. He said he was verbally assaulted by several individuals, who also spit and kicked him. The former PM eventually entered the Parliament through an alternative entrance, under escort.
A second member of Parliament, Csoma Botond, from UDMR, was also reportedly assaulted.
Condemnations of the violence at the gate of the Parliament and the attempt to introduce ammunition into the building came from all other parties in Romania.
Representatives of the far-right AUR party have been arguing for weeks now that a bill meant to prevent the separation of children from their families actually provides the legal framework for the state to take children away from their families. AUR called for a protest against the bill, and used slogans such as "Hands off the children of Romania."
According to independent fact-checker Factual, "even though the legislative proposal could be improved, it does not contain elements that would favor the institutionalization of children within families. On the contrary, the project aims to prevent abandonment in families at risk and protect children in extreme situations. Romania remains the European country where children are most exposed to situations of abuse."
(Photo source: Inquam Photos | Sabin Cirstoveanu)
Normal