Romanian NGO helping vulnerable children celebrates 30 years of activity with charity festival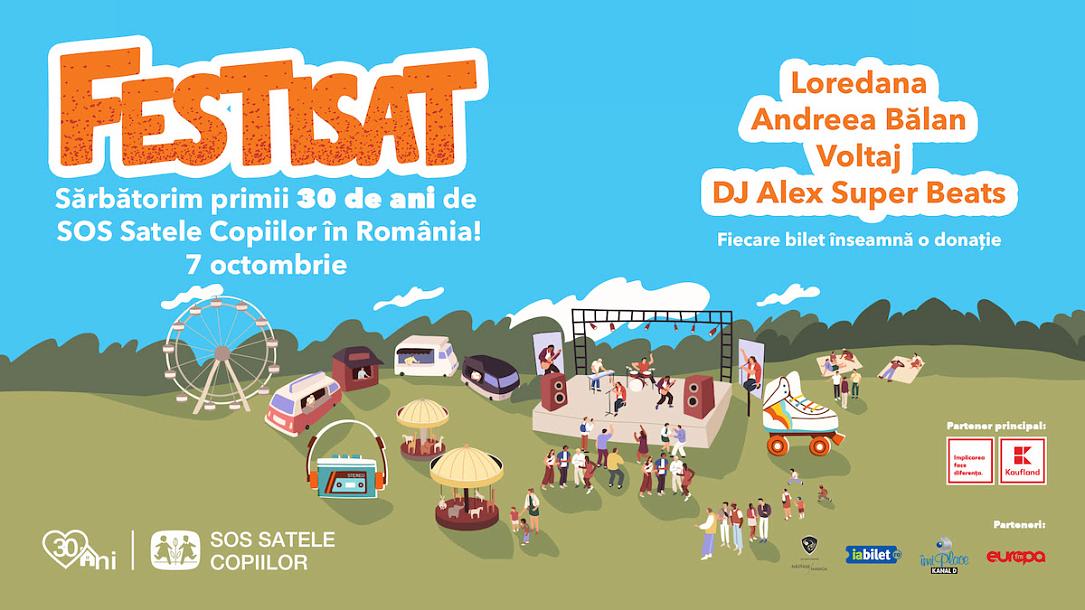 SOS Satele Copiilor, a non-profit dedicated to helping vulnerable children and families, celebrates 30 years of activity in Romania with a special event - FestiSAT, a charity festival with a program that covers music, outdoor activities for kids and parents, and tasty food.
The event will be held on October 7 on the grounds of the Năstase Marica sports club within the "Arenele Ilie Năstase" Tennis Foundation, near Satul SOS (the SOS Village) in Bucharest.
Local artists Loredana, Andreea Bălan, Voltaj, and DJ Alex Super Beats will entertain the public.
Tickets can be purchased online here. The funds raised during the festival will be used to support the social projects of SOS Satele Copiilor Romania.
In numbers, the non-profit's 30 years of activity means that over 500 children and young people were cared for in family homes, more than 1,300 vulnerable families were helped to overcome their struggles, and over 4,500 children were helped to stay with their parents. Overall, all the SOS programs had more than 100,000 beneficiaries.
SOS Satele Copiilor Romania runs alternative care programs for children, strengthening the family, but also educational programs and a series of projects for young people at risk, both from the protection system and from rural areas or vulnerable families. From 2022, the NGO is also implementing programs dedicated to families in Ukraine.
irina.marica@romania-insider.com
(Photo source: SOS Satele Copiilor)
Normal