Local non-profit renovates and expands Elias Hospital's oncology department in Bucharest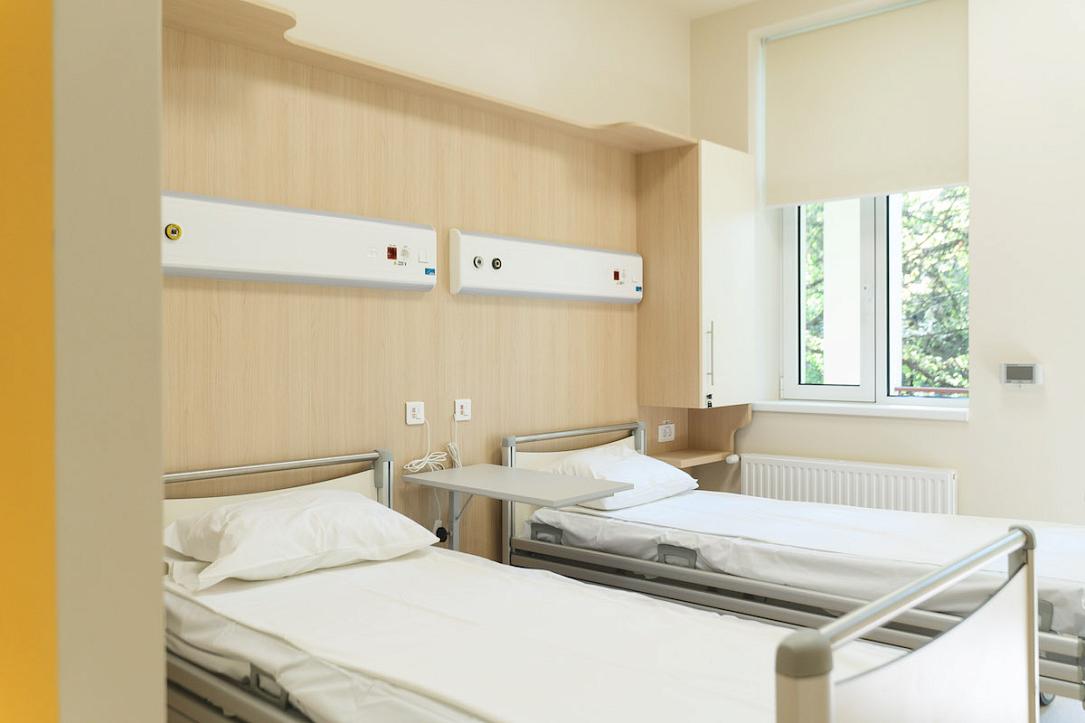 Local non-profit Dăruiește Viață renovated and expanded the first floor of the oncology department at the Elias University Emergency Hospital in Bucharest, increasing the unit's treatment capacity. The EUR 800,000 investment was made in the last 12 months with Engie Romania as the main partner in the project.
The project is part of a strategic partnership between the association and SUU Elias for the adult oncology department. The second floor was completely renovated in 2015.
In numbers, the recent renovation of the oncology department's first floor means 6 rooms with 2 beds and 1 room with 3 beds, 2 new spaces for day hospitalization with a sanitary unit (for 12 chemotherapy chairs), 1 on-call room, 2 medical offices and a work room for residents and technical and administrative spaces.
"More than 1,900 oncological patients are treated annually at SUU Elias, in the day and continuous hospitalization – now their number can increase. This is possible thanks to the donors and sponsors supporting us. Part of the funding for this project comes from the use of statement 177," said Carmen Uscatu, founder of Dăruiește Viață.
In her turn, co-founder Oana Gheorghiu said: "Approximately 100,000 adults are diagnosed with cancer every year in Romania, but the investments in Romanian oncology in the last 30 years have been extremely small. The Elias University Emergency Hospital has one of the most sought-after oncology departments, not only by patients from Bucharest but all over the country […]. Today, we are talking about a complete renovation project, of an area of approximately 330 square meters (from the change of installations to the finishes), a project that would not have been possible without the involvement of the main partner and civil society through donations and sponsorships."
Dăruiește Viață and the Elias University Emergency Hospital have been in a long-term partnership, with the non-profit investing more than EUR 3.7 million in projects such as the Elias Modular Hospital 1 - the ATI hospital built in just two months during the pandemic, the Modular Triage Unit, the complete renovation of the adult oncology department, and equipment.
For more than 10 years, Dăruiește Viață has been building and rebuilding wards and hospitals, investing over EUR 60 million in the medical system in Romania - funds collected exclusively from donations and sponsorships. Its most ambitious project is the #NoiFacemUnSpital initiative - the construction of a children's hospital entirely through private donations and sponsorships.
irina.marica@romania-insider.com
(Photo source: Dăruiește Viață; by Banu Stefan)
Normal