Seven Romanians included in Forbes' 30 Under 30 Europe list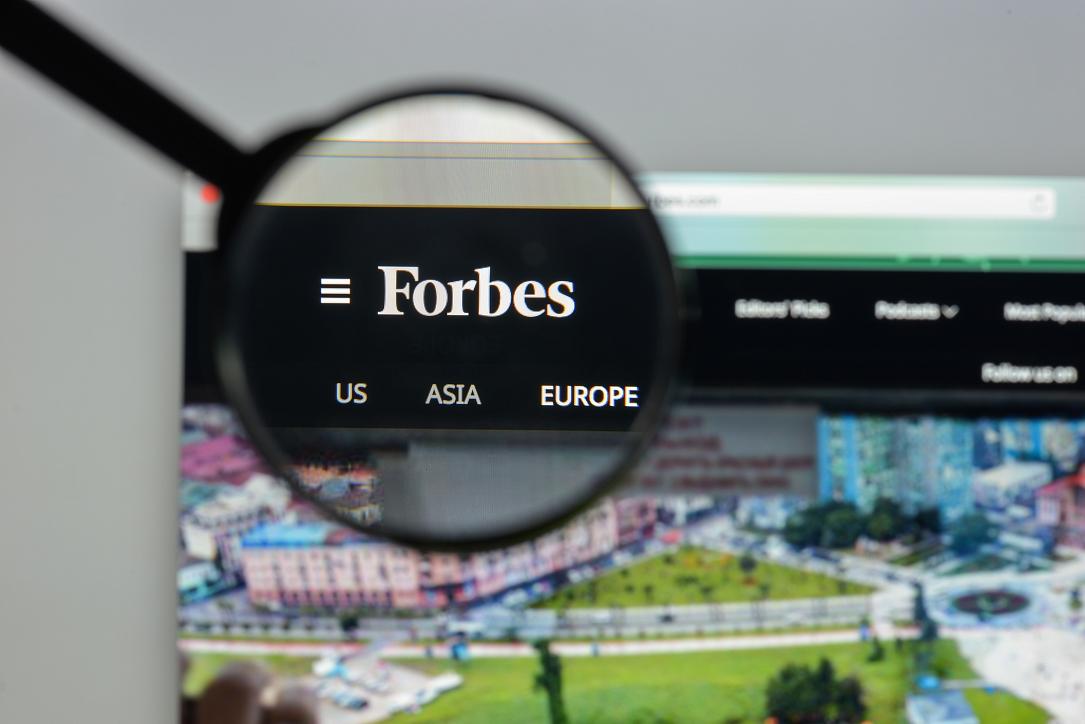 American magazine Forbes has included seven Romanians on the European list of successful young people - Forbes 30 Under 30 Europe 2023, according to Startupcafe.ro. The eighth European edition of the Forbes list includes 300 young founders, leaders, and entrepreneurs from 10 fields such as entertainment, media & marketing, science, retail/e-commerce, social impact, art and culture, technology, or sports and games.
Ruxandra Pui, who is on the list, studied at the University of Wolverhampton and the "Alexandru Ioan Cuza" University in Iasi. She worked as an Account Manager at Gambit IT, a Communication Officer at Synergy, Web Developer Intern at Degustabox, Web Developer at Inova Consultancy, Project Manager & UX Designer at itGambit - Digital Studio, and others.
In 2018, Pui founded Digitail with two entrepreneurs, Sebastian Gabor and Alexandru Tăbolcea, who have since chosen to leave the startup. In January, Digitail, which launched an information and appointment storage application for veterinarians, raised USD 11 mln in a series A investment round led by Atomico. Digitail works with over 750 clinics worldwide.
Also on the list is Andrei Popoviciu, an independent journalist, audio producer, and photographer whose reports have been published in The Guardian, Al Jazeera English, and VICE World News. Between 2017-2018, he was a research and audio-visual assistant at King's College London, where he also studied. According to Forbes, cited by Startupcafe, the journalist is currently in Dakar, Senegal, investigating human rights, labor, and data privacy violations.
Cristiana Banila is the co-founder of Mitra Bio, a startup developing a platform for skin longevity. The Romanian graduated from "Vasile Alecsandri" National College in Galati in 2013. She then went to the University of Oxford, where she graduated in 2017, and in the period 2020 - 2021, she studied at Cambridge Judge Business School. She obtained a Ph.D. in philosophy from the Queen Mary University of London.
David Gorgan, of Romanian origin, founded Nostos Genomics in 2018, based in Berlin. The startup has developed software that helps laboratories and hospitals interpret genetic test results quickly. He graduated from the Wroclaw University of Economics and Business and the University of St. Gallen. From 2013 to 2014, he worked as a doctor, then, among other things, he was a consultant at A.T. Kearney, Business Development at Merantix, and worked at the Centre for Digital Health Interventions.
Adelina Cornelia Zotta founded NutriPaw along with Connor Westby in 2020. The company sells natural supplements for animals. The products, according to the two founders, help combat stress and anxiety and contribute to better digestion. The Romanian has a bachelor's degree from Loughborough University and a master's degree from the University of Warwick. In 2021, she also graduated from the Quantic School of Business and Technology.
Andrei Chirtoaca founded Yuman in 2022, together with Sara Lopez. Yuman develops robots that automate the transportation of small equipment that nurses need when caring for patients. He graduated from the Technical University of Denmark, where he was also an assistant professor for a few months.
Cristian Dan co-founded Yayzy, an eco-fintech startup based in London in 2019, which raised a total of EUR 1.5 million in investments, according to data from CrunchBase. He graduated from "Ioan Slavici" National College in Satu Mare, and then completed his bachelor's and master's degrees at Babeș-Bolyai University in Cluj-Napoca. In 2015, he founded the startup City365, then worked as a Software Engineer at iQuest Group and, among other things, was a Senior Software Engineer at Zebra Fuel and CTO at Stint.
(Photo source: Casimirokt | Dreamstime.com)
Normal