Romanian platform for vets and pet owners Digitail raises USD 11 million in Series A round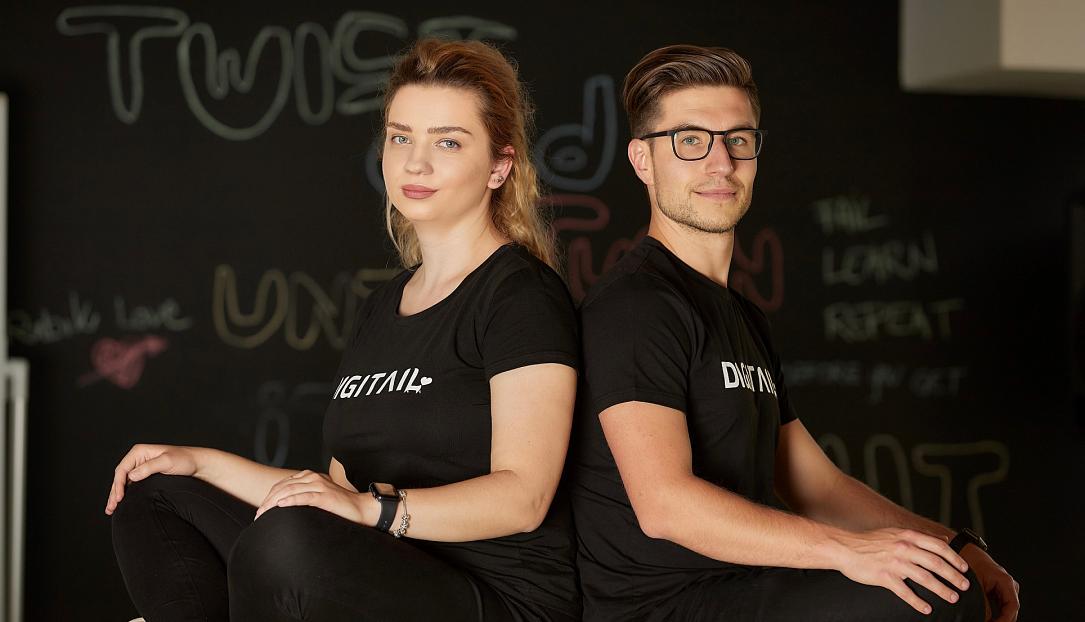 Digitail, a cloud platform that automates much of the admin time of veterinarians, has closed a USD 11 million Series A funding round. European VC fund Atomico led the round. The fund joined previous investors byFounders, Gradient, and Partech. Atomico Principal Andreas Helbig will join Digitail's board as part of the investment.
Iași-based Digitail, which currently works with over 750 clinics worldwide, will use the funding to further scale operations across US and Canada and continue its global expansion. The Series A funding will also allow Digitail to expand its product depth and feature range, further deepening the collaborative nature of its all-in-one platform, the company explained.
The platform digitizes the administrative tasks of pet clinics, from scheduling and record keeping to inventory management, invoicing, and client communication. Pet owners can also get medical summaries directly from the Digitail app and can communicate directly with their veterinarian in just a few clicks, where records and feedback can be easily tracked by both parties.
Data is also shared via the platform so veterinarians can collaborate with their colleagues on records, customize assessment templates, and track all the important information about patients in one place. This reduces administrative burden by 40-60%, equivalent to around three days per month of admin at a typical vet clinic in the US, the company said. It allows veterinarians to free up their time to focus on delivering quality pet care, seeing roughly double the number of patients per day.
Digitail was founded in 2018 by Sebastian Gabor (CEO) and Ruxandra Pui (CPO), who had previously established the development studio and IT consultancy ITGambit together. Sebastian had experienced first-hand the "frustratingly manual nature of pet care" after having to completely restart his dog's vaccination plan following a misplanned appointment.
Accelerated by the pandemic, pet ownership across the world is currently booming, Digitail explained. The pet care market is estimated to be worth USD 200 billion currently and is set to grow to over USD 300 billion by 2030. The significant growth in pet ownership comes with increasing visits to the vet for anything from regular checkups and advice to emergency procedures, leaving veterinarians struggling to cope with the demand. They are currently treating 30+ pets per day on average, equivalent to one every 15 minutes, which is contributing to capacity constraints and reports of increased burnout amongst staff, the company said.
"What is exacerbating this problem is that the majority of veterinarians are still reliant on paper or use old, legacy systems to manage their workflows, things like scheduling, inventory management, invoicing, and patient record data entry. Unlike the medical industry at large, digital transformation is yet to touch large parts of the veterinary industry," said Digitail CEO and co-founder Sebastian Gabor.
For clinics, that means unsustainable schedules and staff burnout, missing charges and other financial problems that harm the vet practices' profitability. Furthermore, since different elements of the pet-care industry cannot share data due to a lack of interoperable IT structures, key stakeholders such as clinics, specialists, and laboratories cannot work together towards providing better medical outcomes. Additionally, when pet owners move to different vet clinics, they lose all their pets' health records, which is inefficient.
"That there are not enough humans to take care of all the animals is something I've experienced first-hand as a pet parent. By bringing all workflows online, we can begin to remove many of the obstacles preventing veterinarians from delivering first-class pet care and enable pet parents to have a more active say in their pets' health," Gabor adds.
"Consumer demand for pet care has grown tremendously, but the systems vets rely on to deliver care are not fit for purpose: they're outdated, they most often still run on local servers in the clinic, and are built without the pet owner in mind," said Atomico principal Andreas Helbig. "Digitail's solution is so powerful because it addresses all these challenges: it's cloud-first, and it covers absolutely all workflows end-to-end in the clinic, and in collaboration with the pet owners — from simple vaccine reminders to more sophisticated health records and inventory management."
Founded in 2006, Atomico has partnered with over 100 teams, including those at fintech Klarna, mobile game developer Supercell, AI chip startup Graphcore, real estate tech company Compass, cloud communications platform MessageBird, online education platform Masterclass, text marketing startup Attentive Mobile, CRM platform Pipedrive and digital health startup Hinge Health. It invests in "ambitious tech founders at Series A and beyond" with a focus on Europe. The firm currently has USD 4 billion in assets under management.
(Photo courtesy of the company)
simona@romania-insider.com
Normal